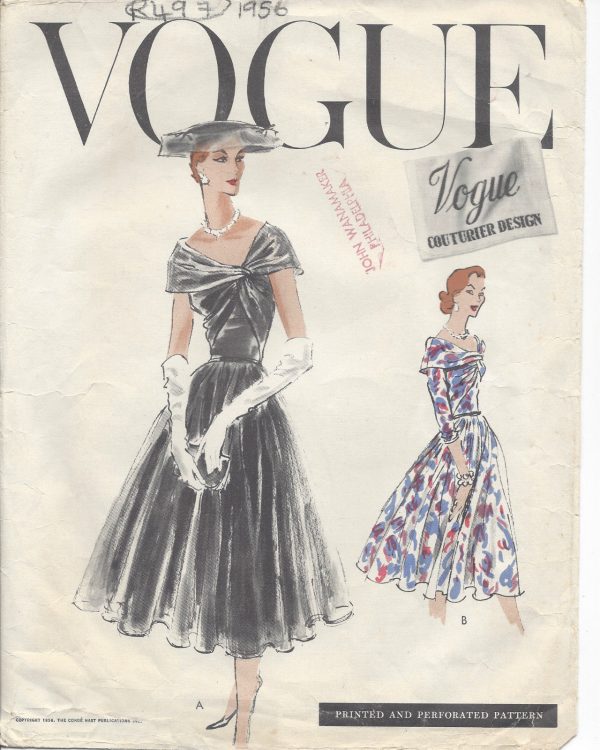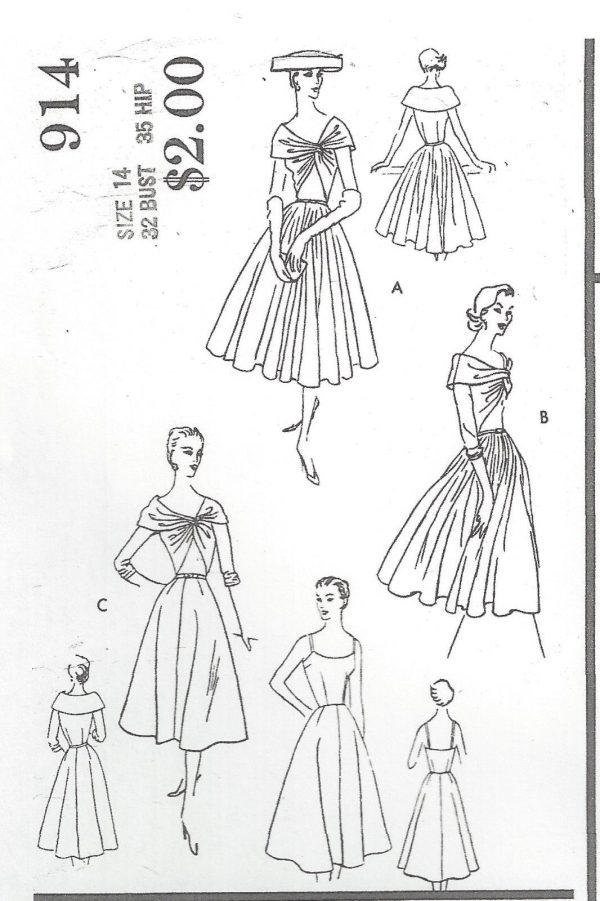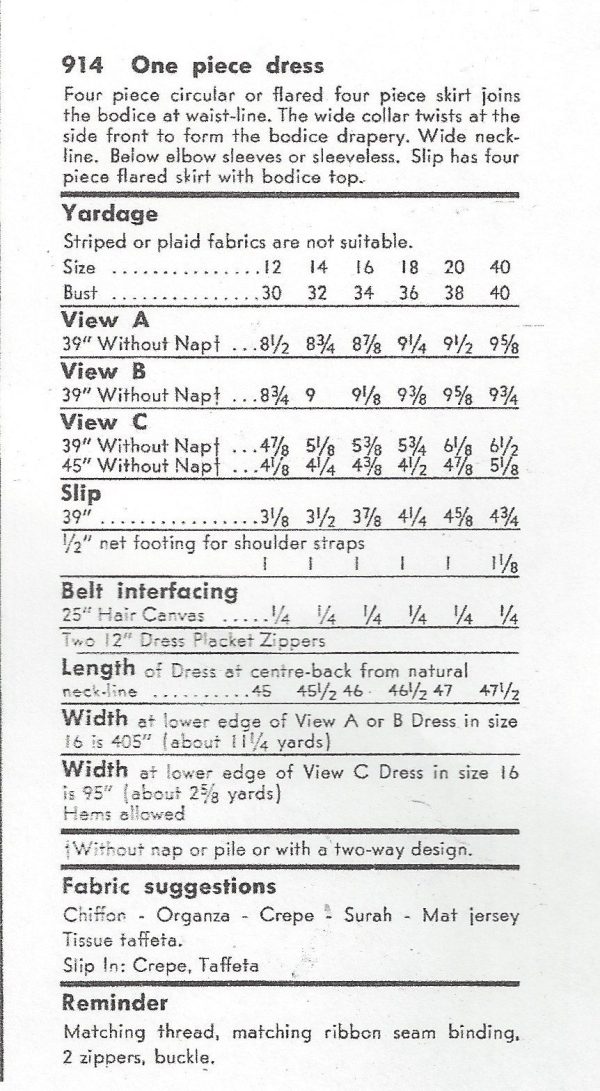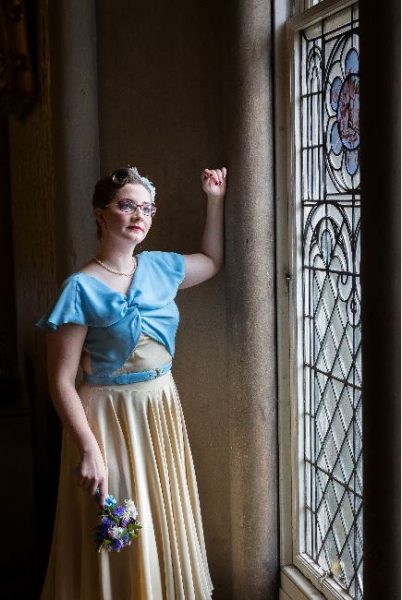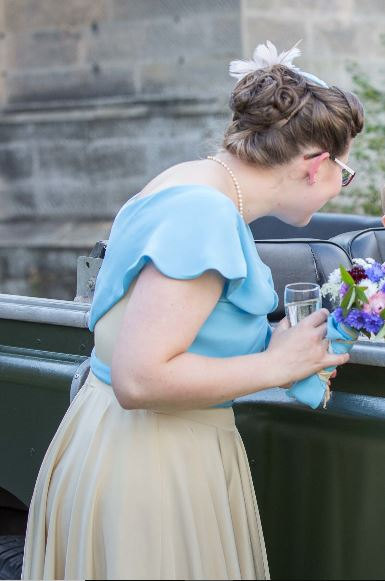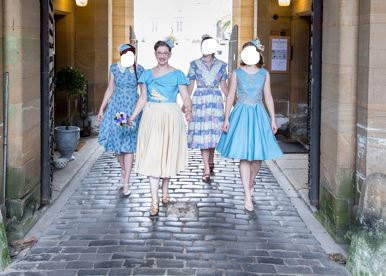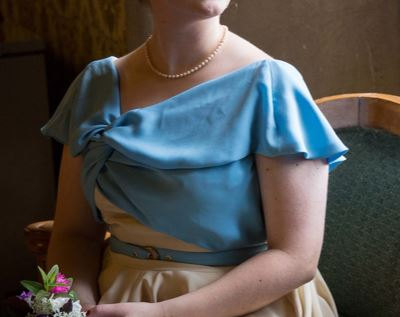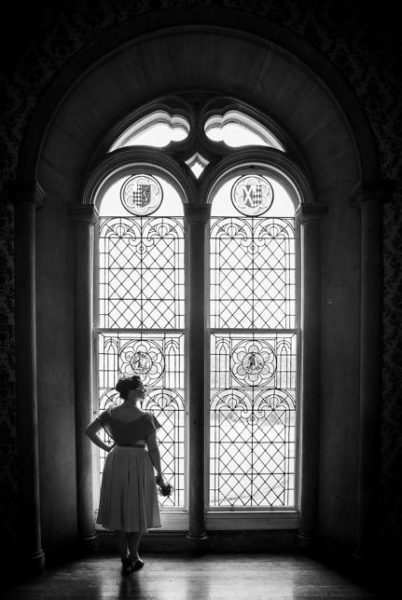 1956 Vintage VOGUE Sewing Pattern DRESS B32″ (R497) By VOGUE 914
198 in stock
Description
Additional information
Description
~ Circa/Date: 1956

~ Details:  DRESS by VOGUE Couturier Design

~ Size/Measurements:  14    Bust: 32″  Waist: 26 1/2″   Hip: 35″  (Inches)

~ Please Note: ~ You are buying a 'Professional Digitally Reproduced' copy of this sewing pattern. Copied from the original sewing pattern. Produced in Full Scale Pattern Pieces ready to cut with full instructions included. Reproduced on high quality 50 gm paper with black ink, durable and easier for reuse.
~ Any questions please do not hesitate but contact. Thank you for looking. Please see further information below.
~ With this product comes an accompanying 'Booklet' and inside the Booklet it includes:
~ A 2 page Instructions and Illustrations on 'How to Adjust Your pattern to your Personal Measurement .
~ Personal Measurement Chart'
~ Body Form Illustrations
~ Fitting Checklist
~ Metric Equivalency Chart
~ Note Pages
~ Fabric Worksheet
~ Garment History Page
~ 'Grandma Told Me' – Historical facts related to that year or era
PICTURES ATTACHED
The pictures attached have kindly been given to us by one of our regular very experienced sewing customers named Ulli. She made her wedding Dress from this VOGUE pattern. She states:
" It took me 1 1/2 months, during which I probably had a total of 50 working hours'. The fabric she used was, "Silk Crepe de Chine, heavy weight, in 'Pale Gold' and Double Silk Georgette, in 'Vintage Blue', both from Beckford Silk". She says, "It cost £400 for fabric (it is after all, real silk) and £20 for pattern, plus some odds and sods, zipper/thread etc. So probably £450 altogether."
I love the contrast Vintage Blue Double Silk Georgette that Ulli has chosen to use on the bodice. It is a BEAUTIFUL shade and gives a calm feel to the outfit, and is clearly the theme colour that runs through the entire wedding theme, see the bridesmaids in those 1950s blue dresses, STUNNING! With her own wedding dress she has managed to keep the effect of the mid 1950s vintage style and design, and the belt breaks the bottom skirt area to the upper bodice, giving an illusion of keeping top and bottom quite separate. The pearl necklace adds that further 1950s style, which is a must have accessory! Well done Ulli and thank you for allowing us to share these super pictures.
~ We have THREE PATTERN OFFERS:
1 – Select 6 patterns, only pay for 5 = 1 FREE
2 – Select 13 patterns, only pay for 10 = 3 FREE
3 – Select 27 patterns, only pay for 20 = 7 FREE
(FREE pattern/s are the lowest price of your selection). Please contact.