History of Fashion – The 1930s
                   The depression: colours were dark, hats, hair styles and necklines downwards.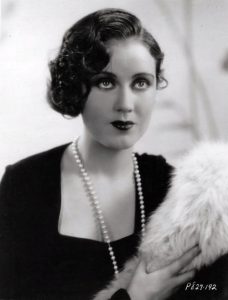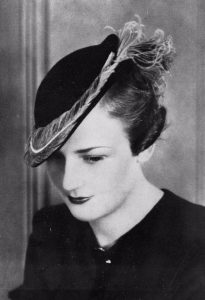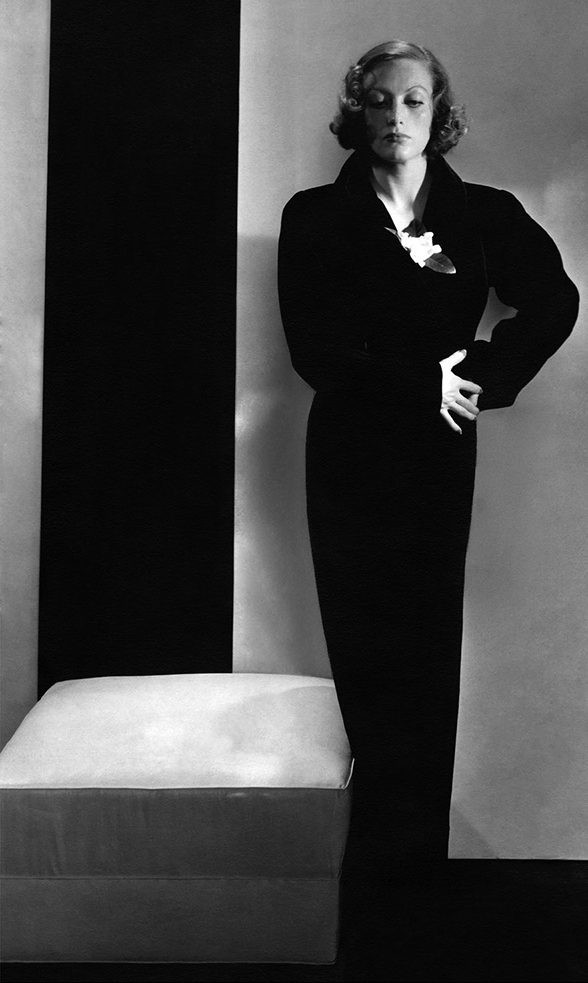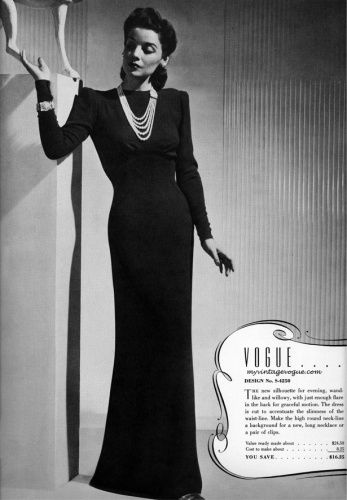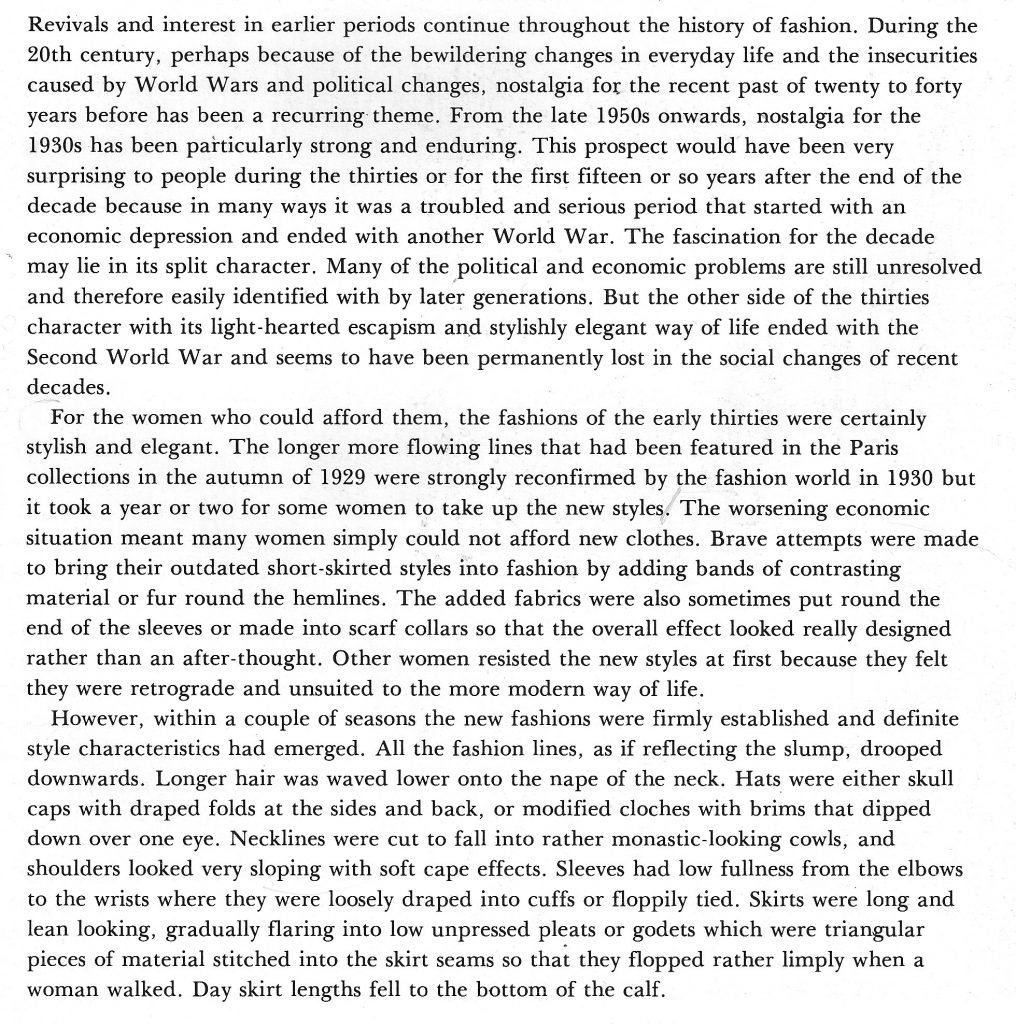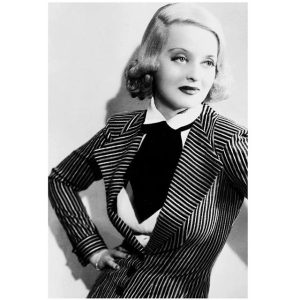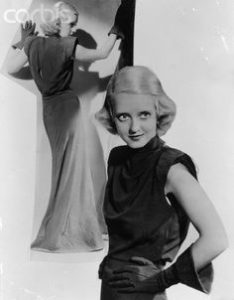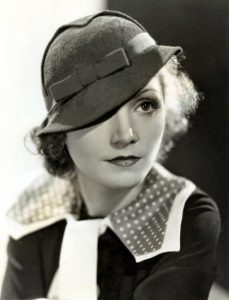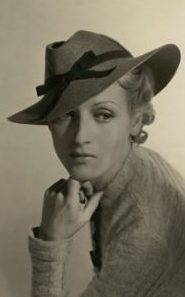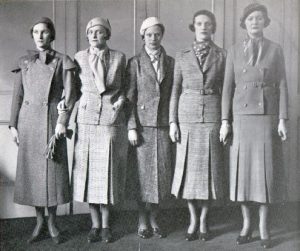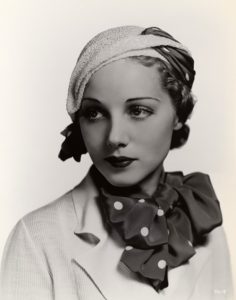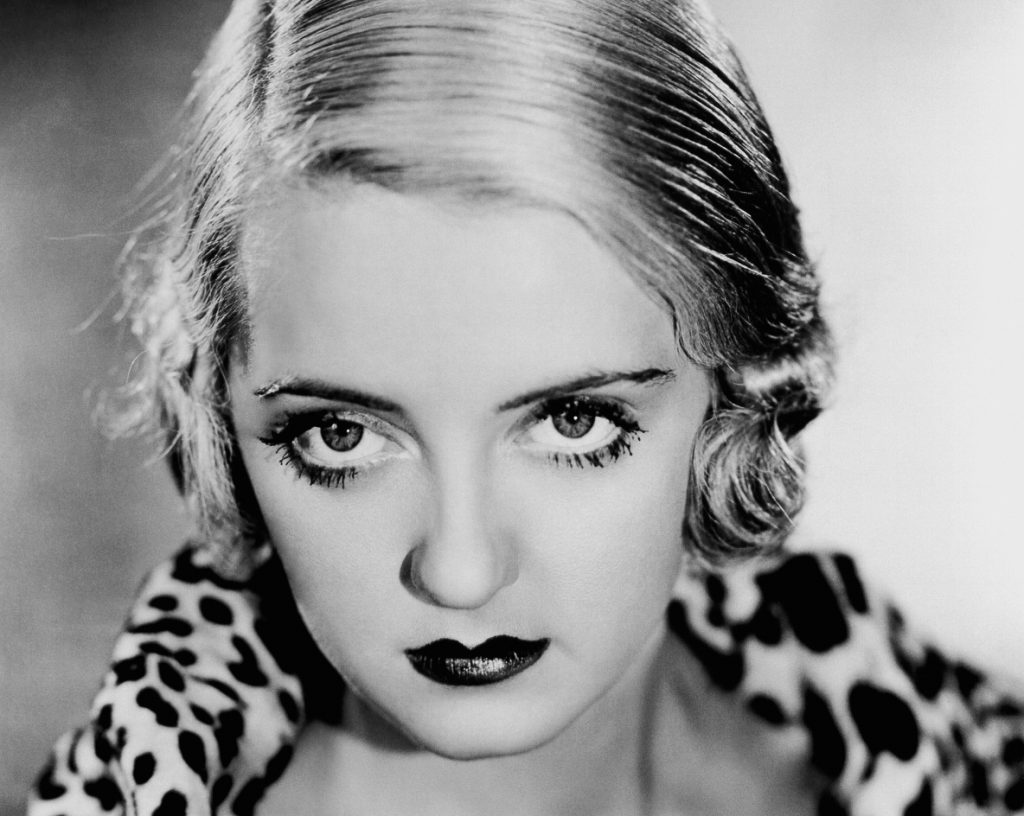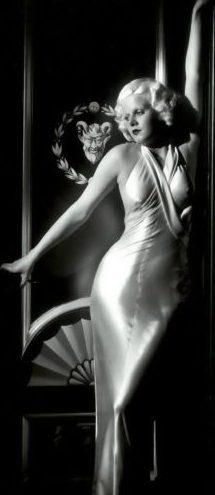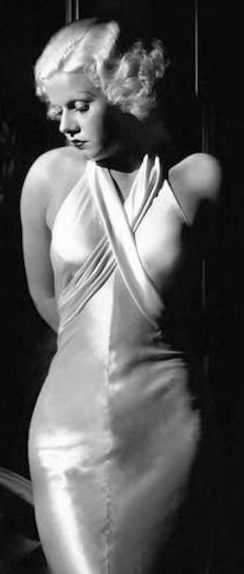 1930s Jean Harlow the first Blonde Bombshell of Hollywood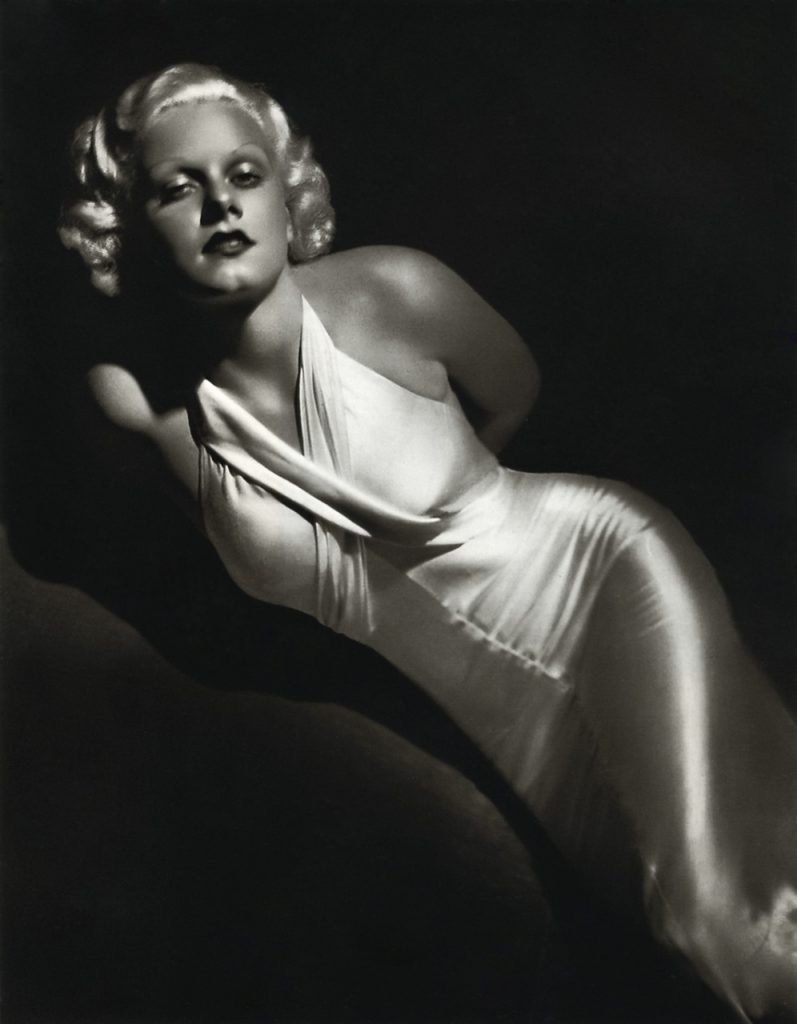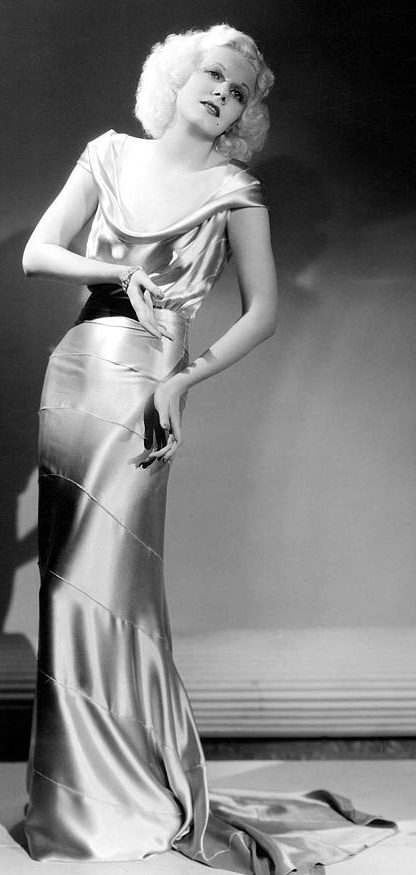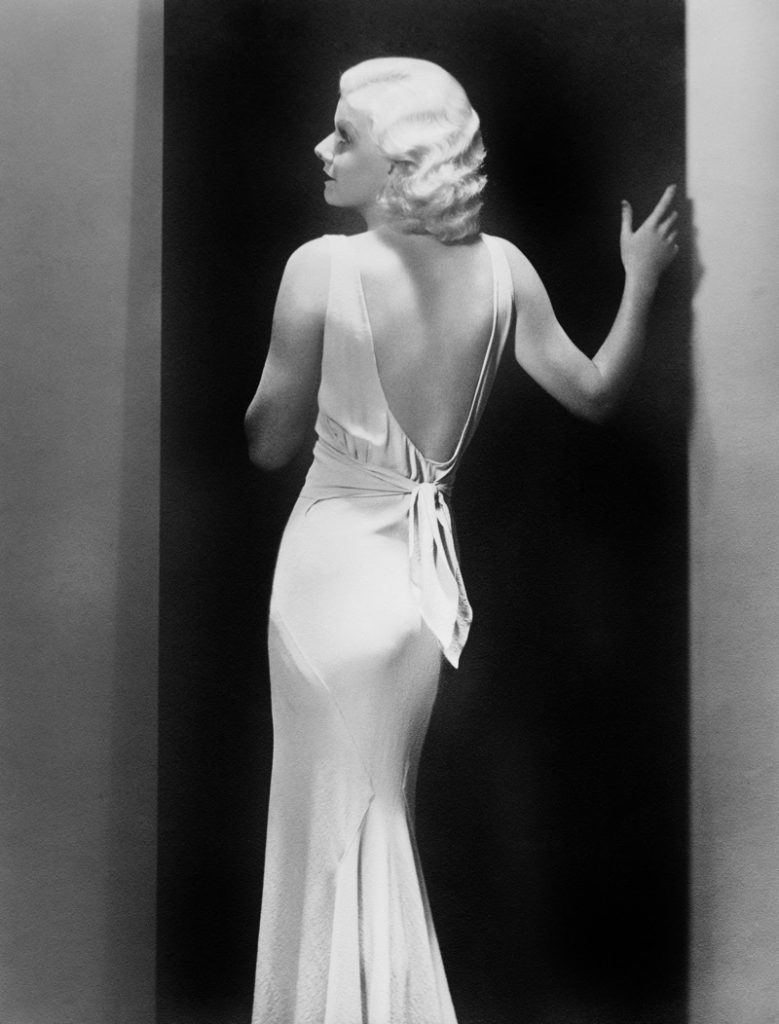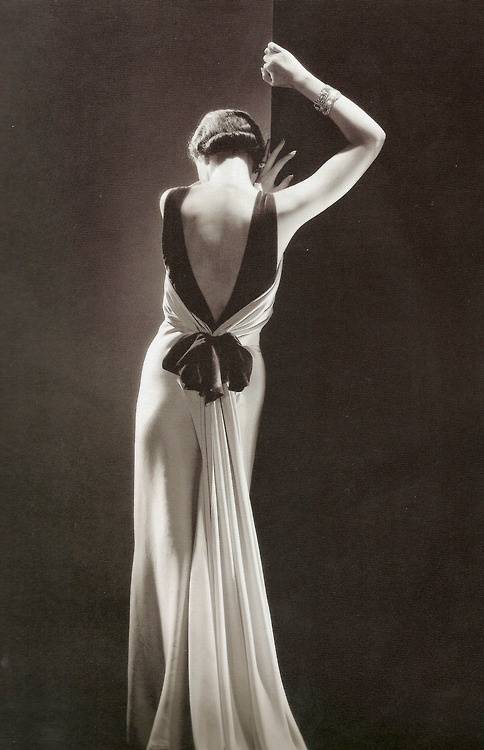 Backless bodices and floor length back sweeping skirts were a feature of evening dresses during the early thirties.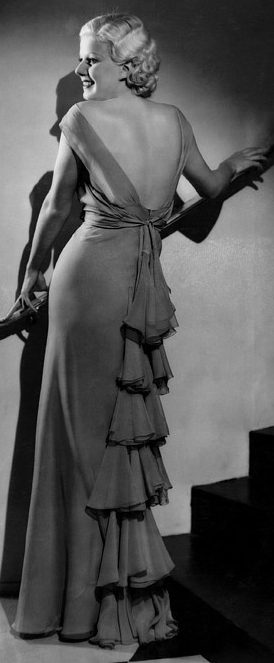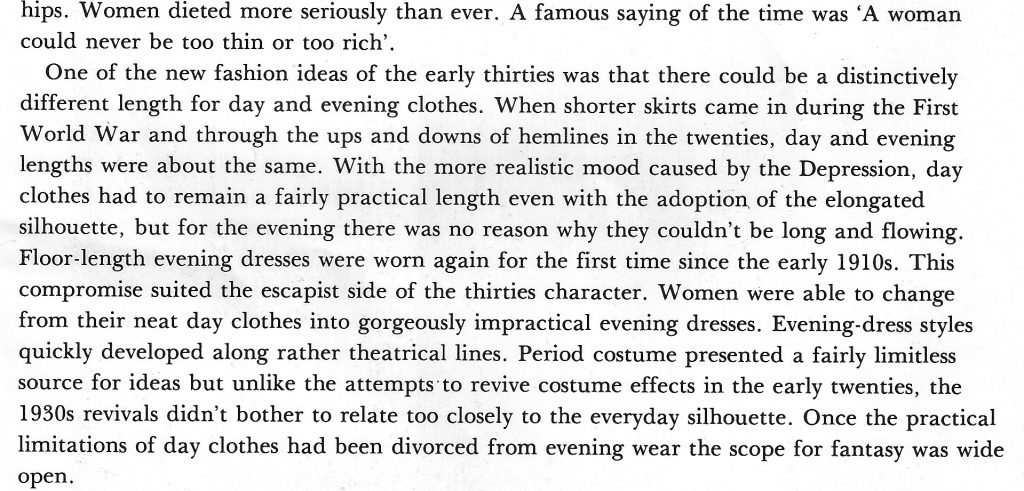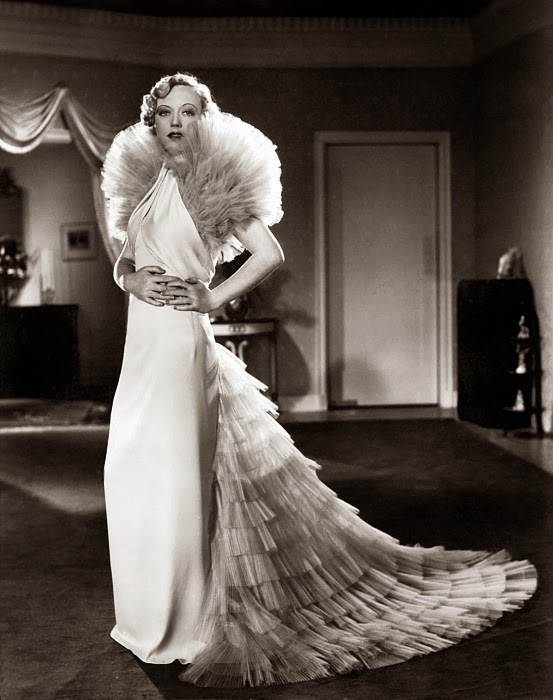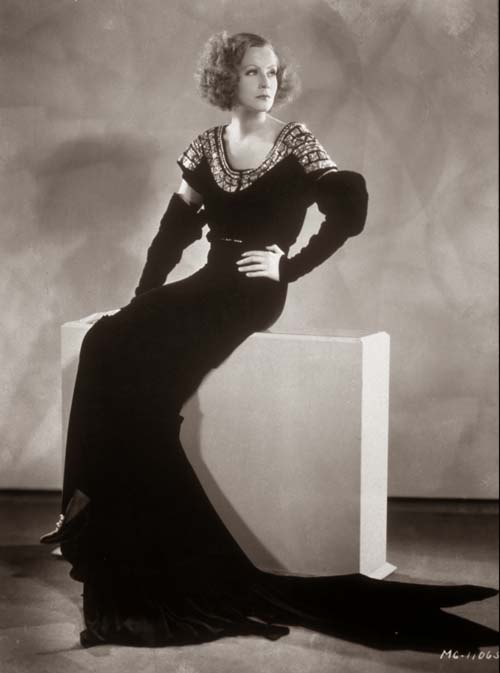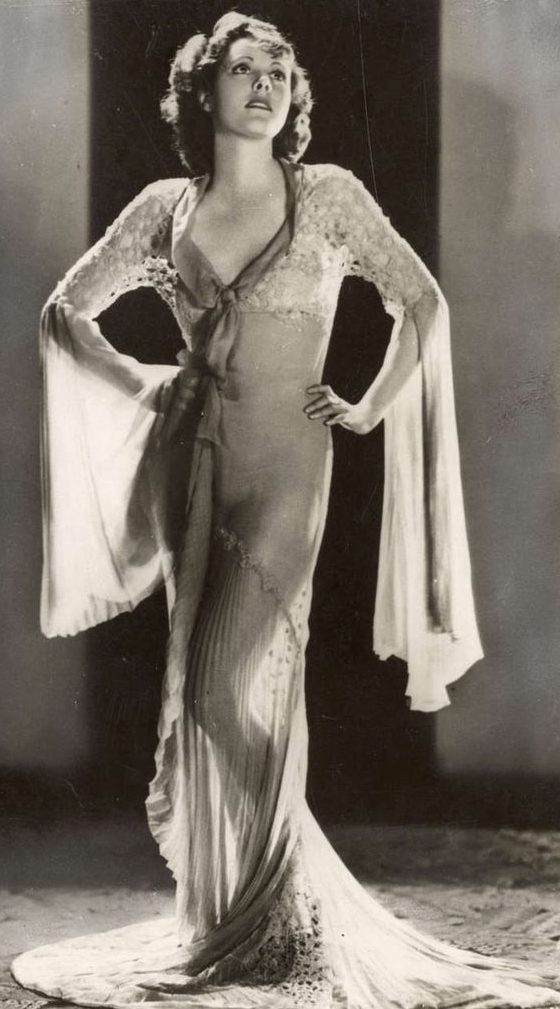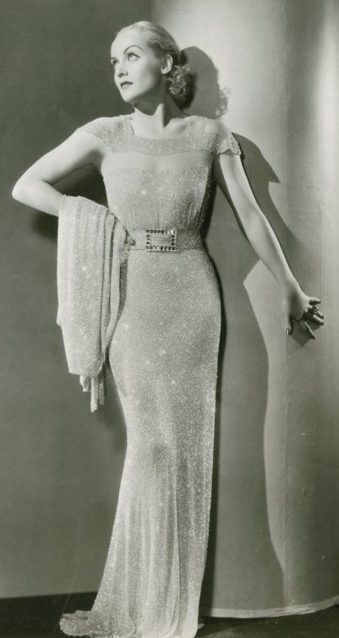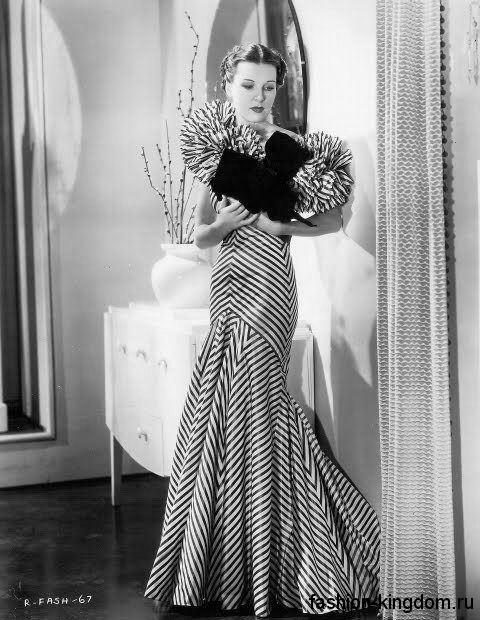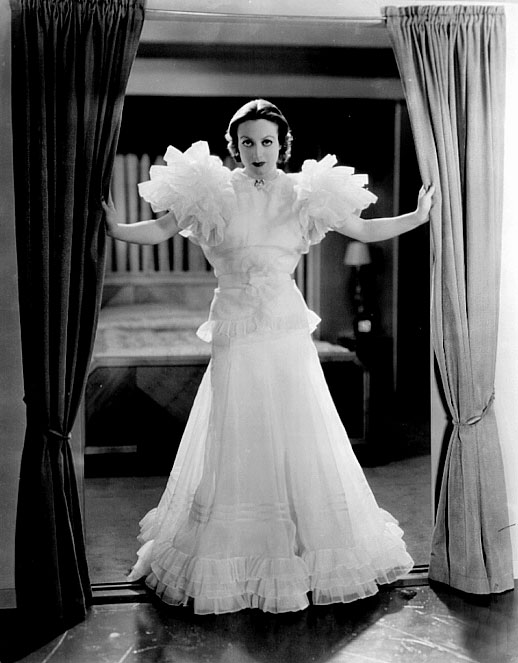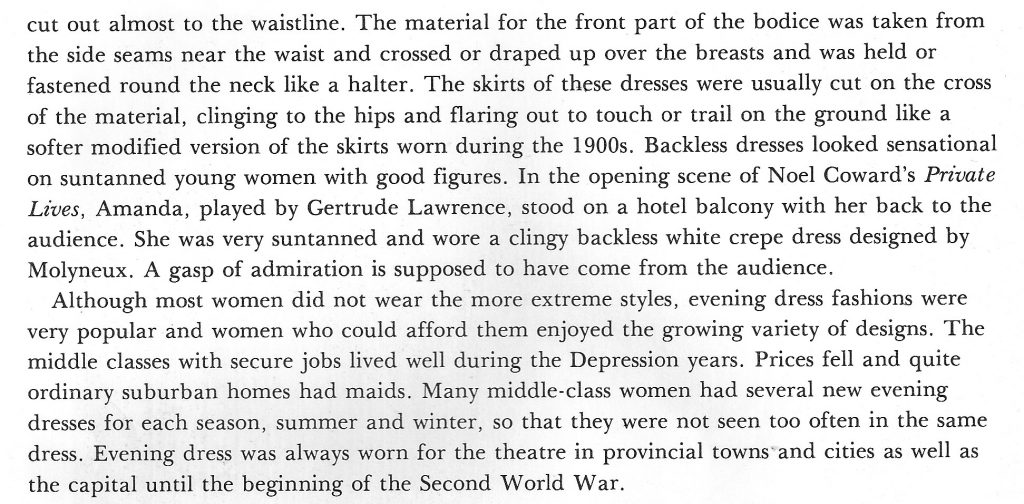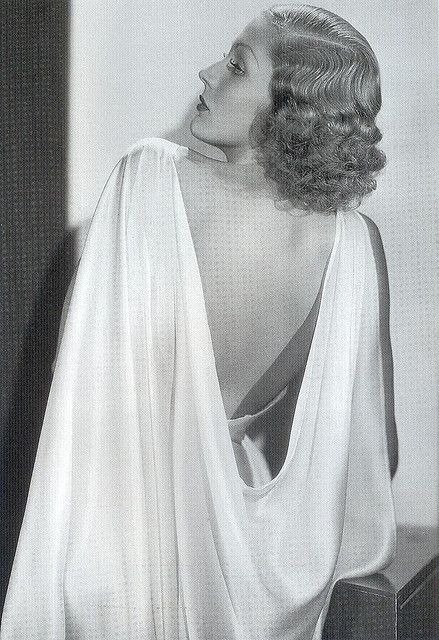 Adrienne Ames, 1930s –  Low-backed, white evening dresses were used to show off a deep tan. Film star Adrienne Ames wears a classically draped back, which could possibly have been designed by Madeleine Vionnet or Alix Barton (later known as Madame Grès). Almost sci-fi style wide sleeves made the column dresses worn for evening look slimmer and longer.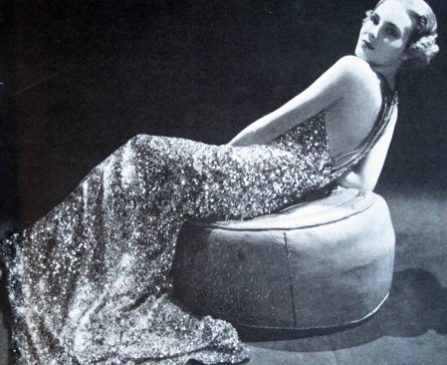 Low-backed, sequinned gown in an ad for Listerine mouthwash. Woman's Home Companion.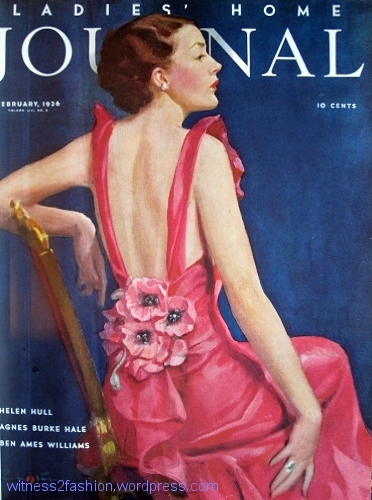 February 1936 Advertisement by Ladies Home Journal depicting the Low-Backed dress.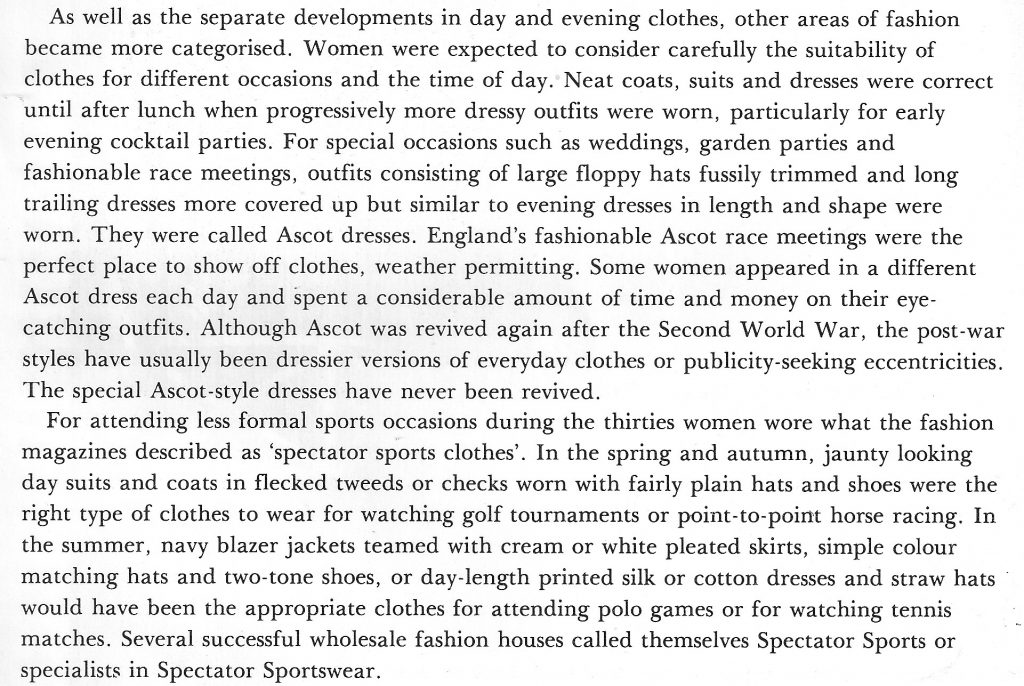 We have this pattern available at the following link:
1930s Vintage Sewing Pattern B36 BLOUSE & PAJAME PANTS (NOT pyjamas) BEACH PANTS (1798)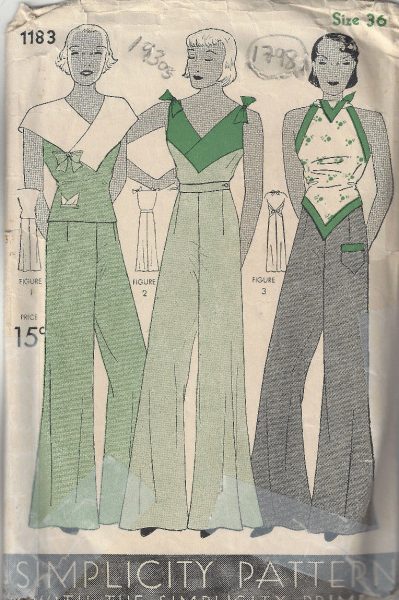 Typical 1930s Beach Pyjamas, and this pattern is available, see link above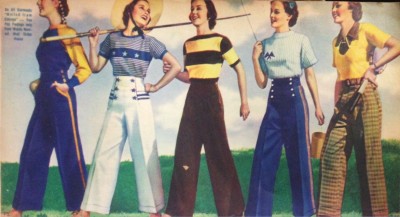 1930s Advertisement for fashionable and popular Women's Pants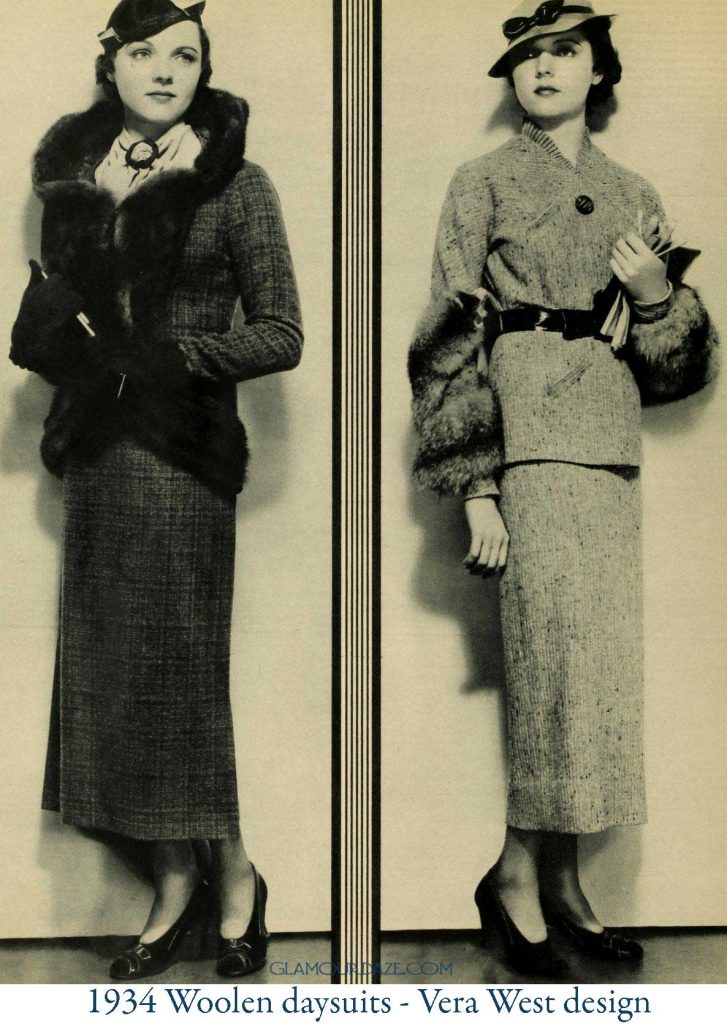 1930s Jaunty looking day suits in Flecked Tweeds or Checks worn with plain hats and shoes.
1930s women's popular sportswear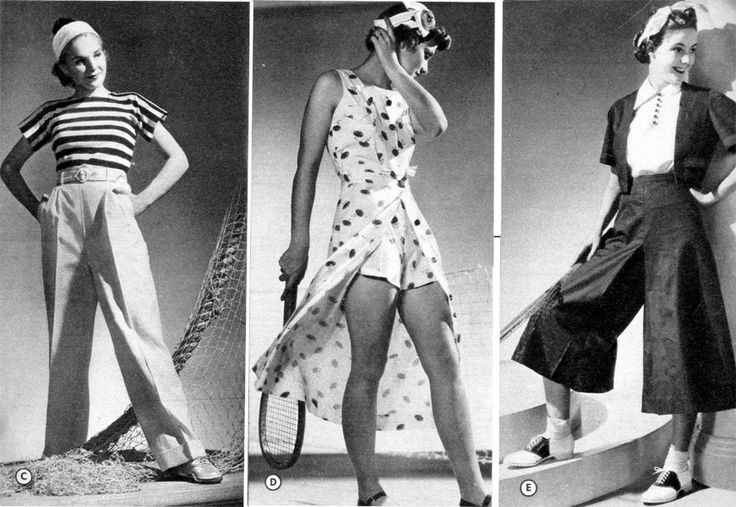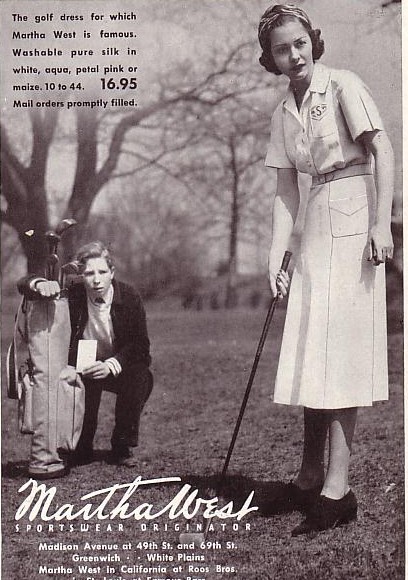 Martha West, Fashion Sports Dress advertisement, 1937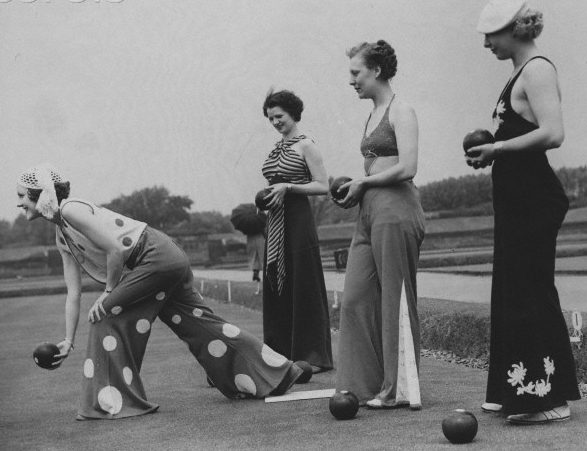 A bowls match with participants wearing the latest fashion in beach pyjamas, England, 1935.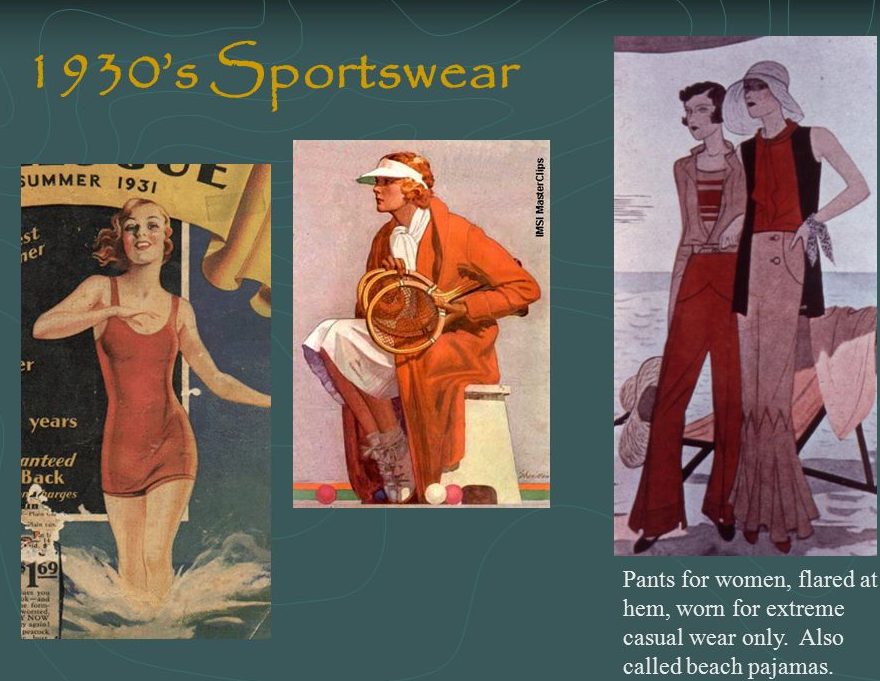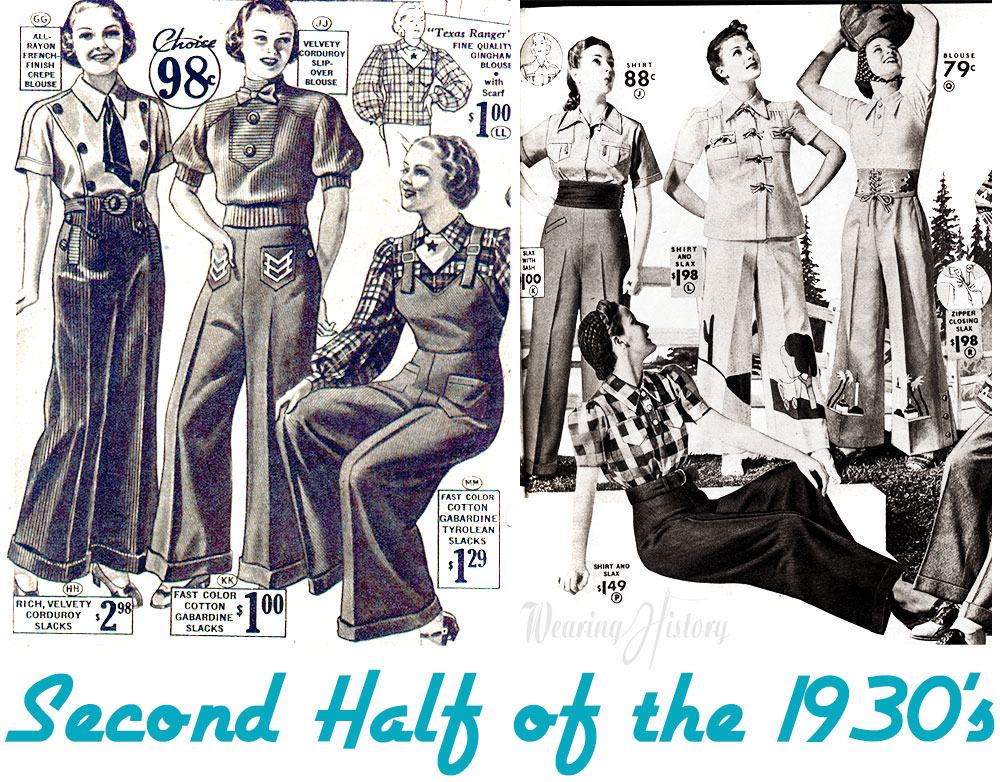 ……..saw more women wearing pants.
The Beach Pyjamas, one of my all time favorite looks from the 1930s. They actually began appearing in the late 20s but with a slimmer profile. These pictures was taken in the 1930s when Beach Pyjamas were the height of fashion, bare backed, suntanned, chic, sexy and stylish.
Left: Striped Beach Pyjamas, England 1935. Center: 1930s. Right: Beach pajamas in Monte Carlo 1930s.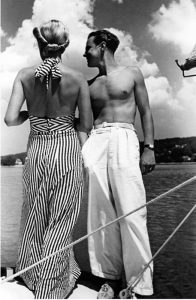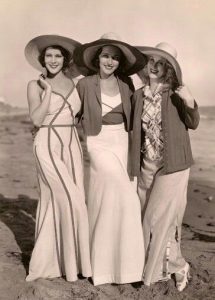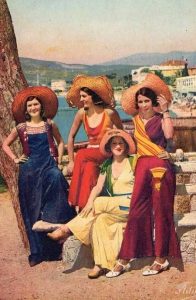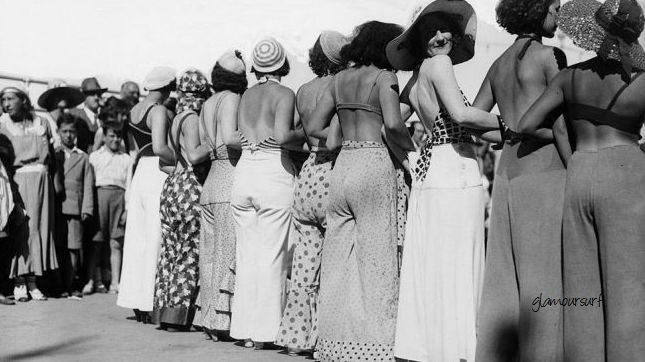 A group of women wear wide palazzo pants and bikini tops as they wander along Margate promenade in 1930.
Great innovations in fashion were seen during the Depression despite the economic hardships of the time. The abbreviated, linear forms of the 1920s quickly gave way to sinuous shapes and longer hemlines. Waistlines returned to the natural position, while remaining relaxed in fit. Designers experimented with new cuts and new materials. Silk and satin fabric was sexy and sensational in the 1930s and very popular on bias cut dresses, a method created by Madeleine Vionnet and popularized by 1930s designers like Madame Gres. For evening, the bias cut gown was favored in silk velvet or silk satin. Synthetic fabrics such as rayon and nylon were in common use for everyday garments.
Within 10 years time silk and satin would literally be banned from use in clothing, since it was the necessary fabric to make parachutes for soldiers during World War II.
After 1935, zippers were employed as a more efficient alternative to labor-intensive hook-and-eye closures. Indeed, in the hands of prestigious houses such as Schiaparelli they became design elements.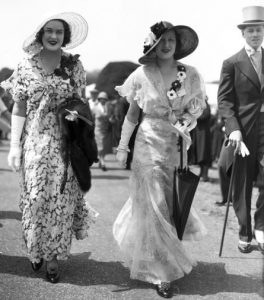 Fashions at the Royal Ascot Races, Berkshire, 14 June 1932. Large floppy hats and long trailing dresses similar in length and shape to many evening dress styles.
King Edward VIII and Mrs Simpson 1936. The younger members the British Royal Family were often photographed in casual resort clothes.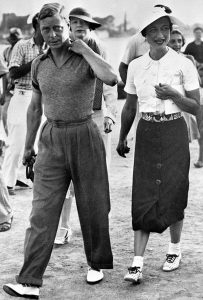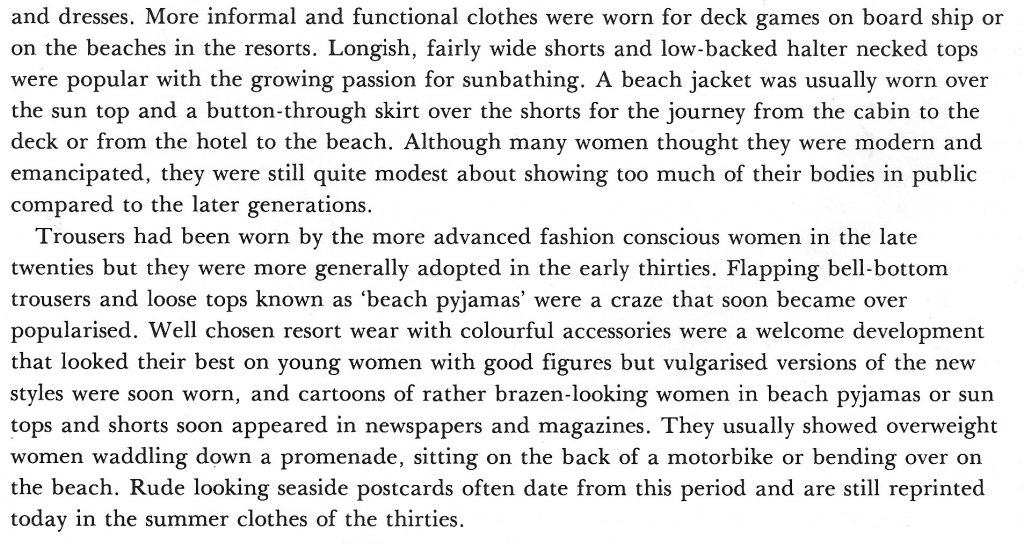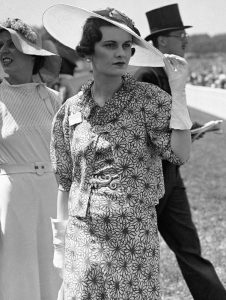 Margaret, Duchess of Argyll, Royal Ascot, 1938.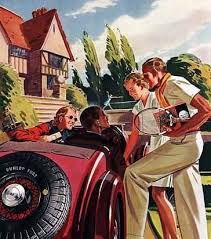 A smart couple dressed in their 'tennis whites'. Women's day skirts were calf length but tennis dresses, like this one, were well above the knee.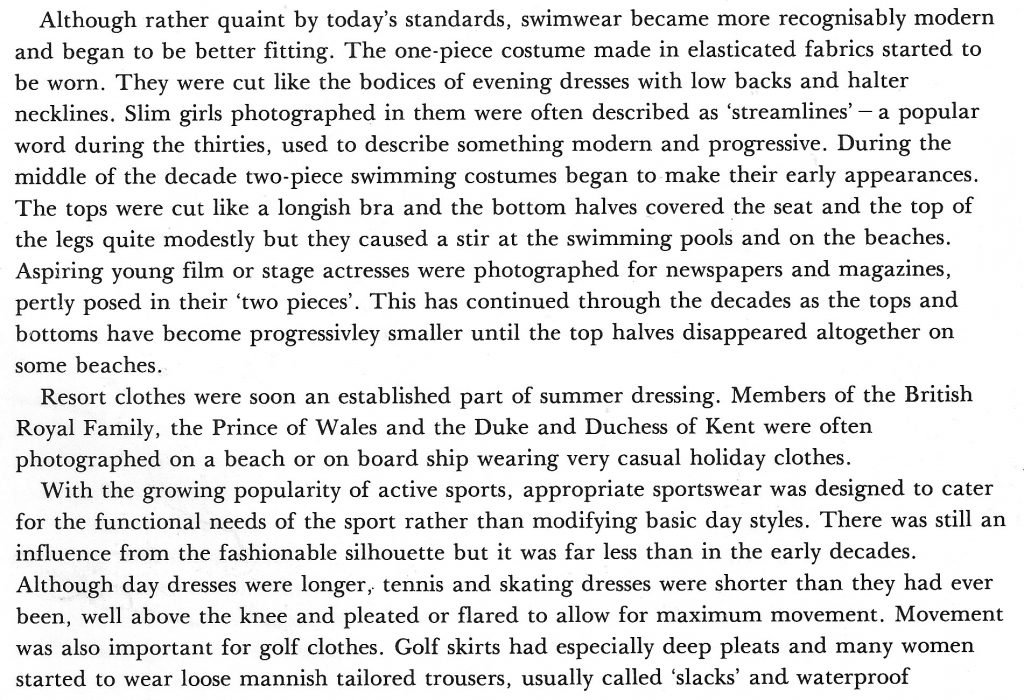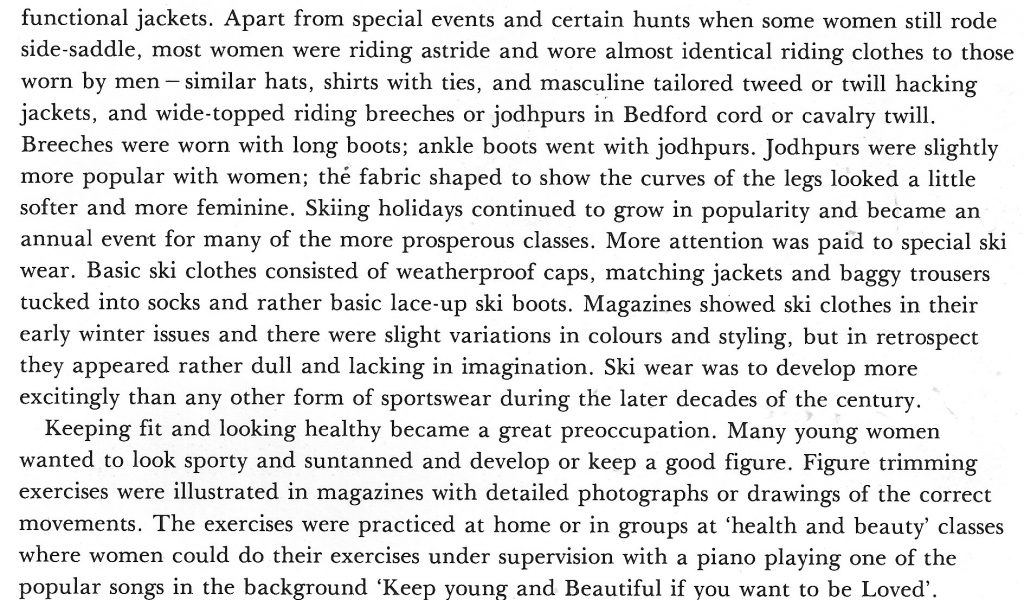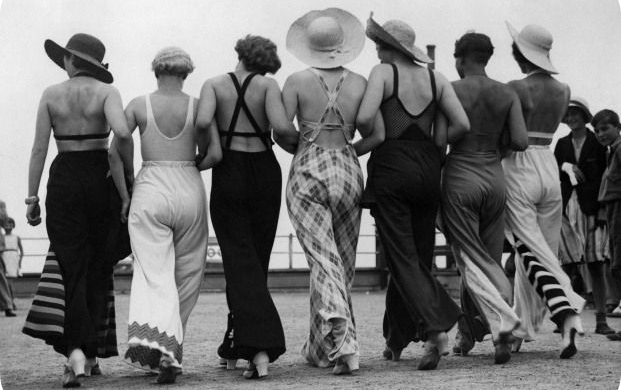 Beauty and the beach 1930s.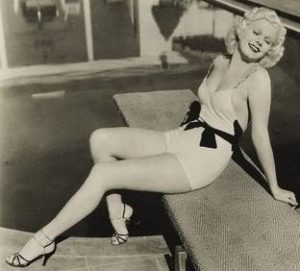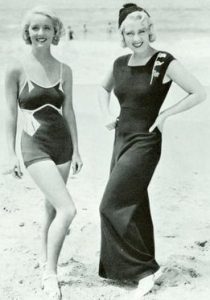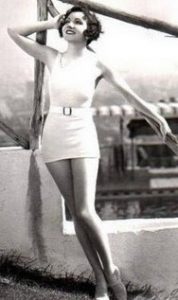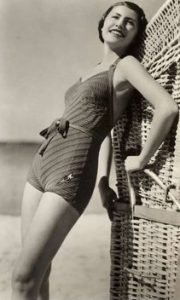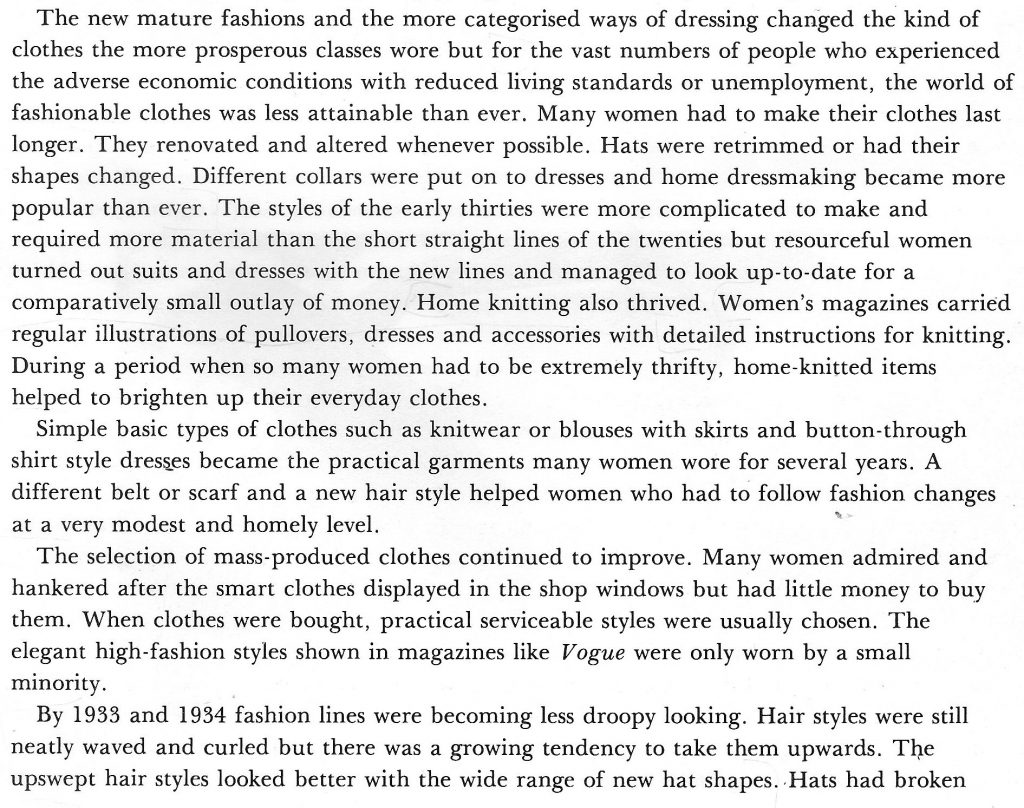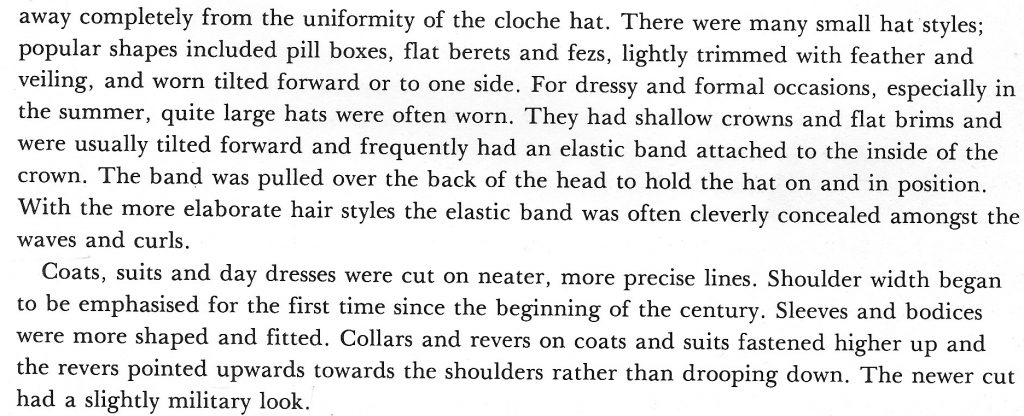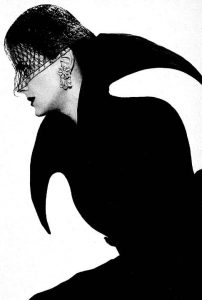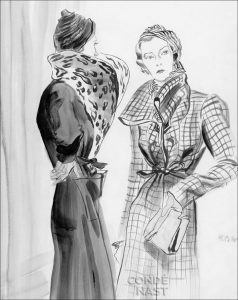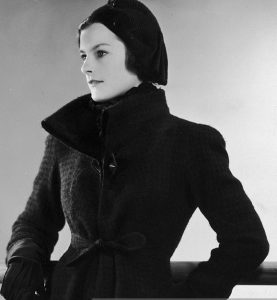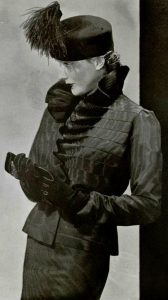 By 1934 Fashion had become less droopy. These Schiaparelli designs show the new built up shoulder lines and high collars.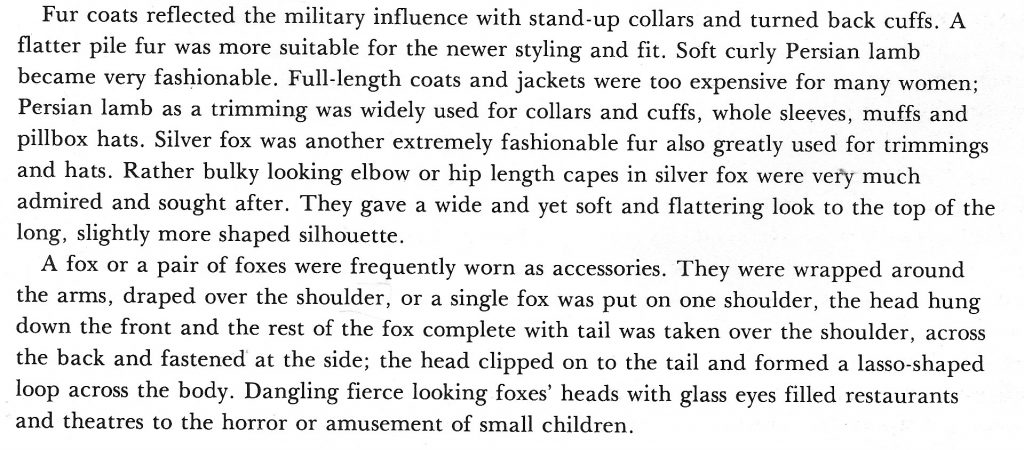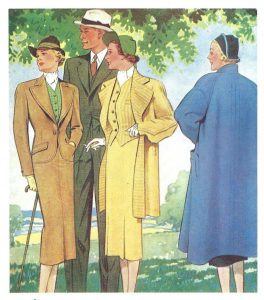 Well cut suits and coats with the wider shoulder line, shaped waists and slightly shorter skirts were popular in the later thirties.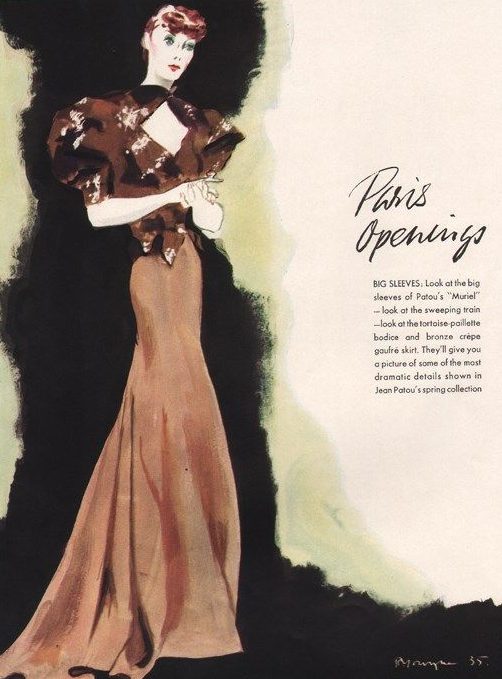 This Jean Patou Evening dress, with full sleeves and wider flaring skirt, was influenced by the styles of the 1890s.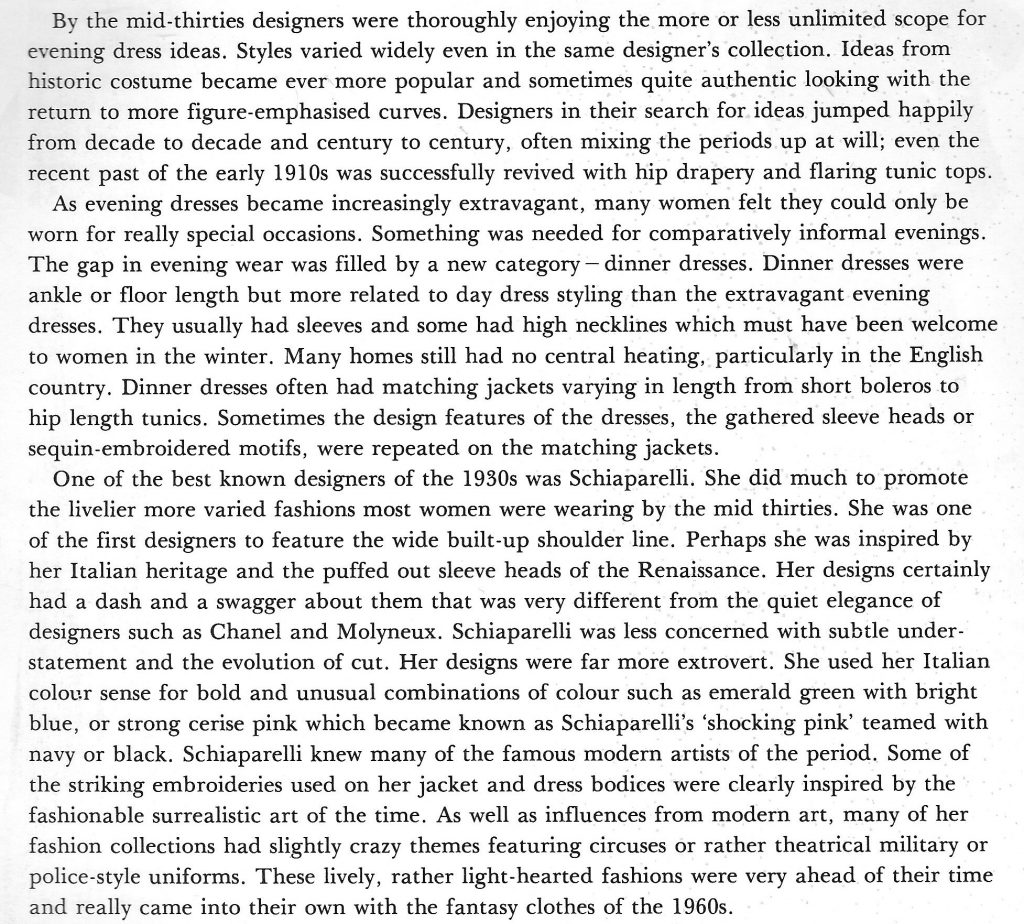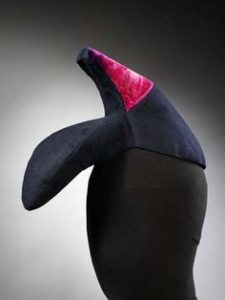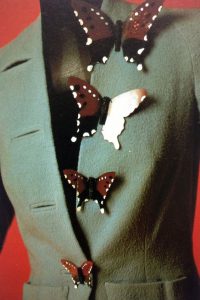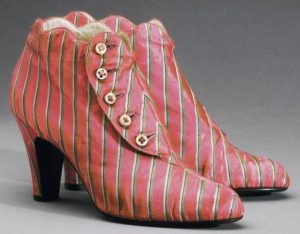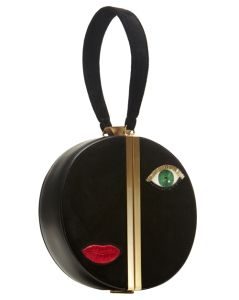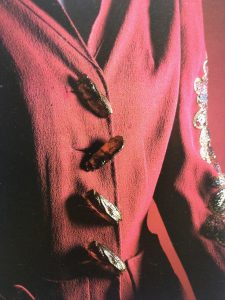 Schiaparelli's novelty design ideas such as her hats, this one known as inverted shoe (top left); suit fastened with butterfly buttons to green jacket; Winter 1939-1940, France – Boots by Elsa Schiaparelli; ELSA SCHIAPARELLI surrealist evening bag, and Schiaparelli insect buttons on red jacket.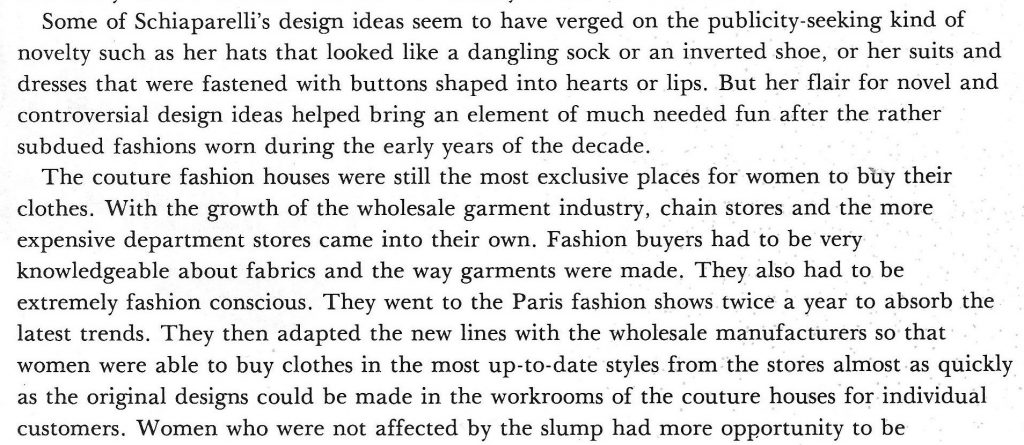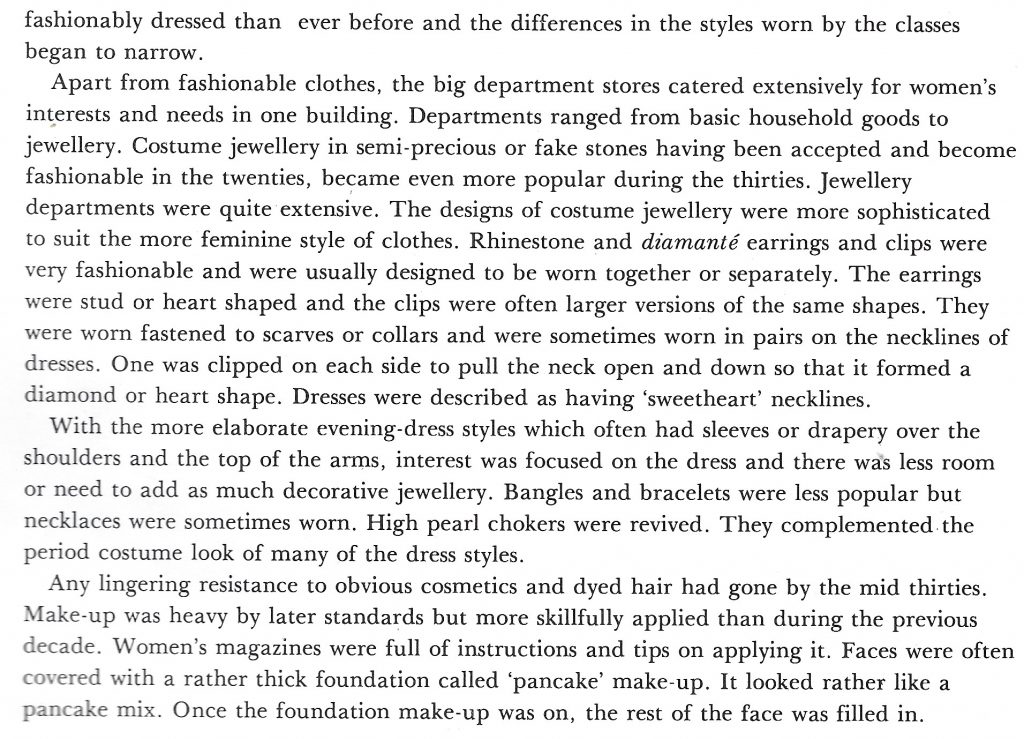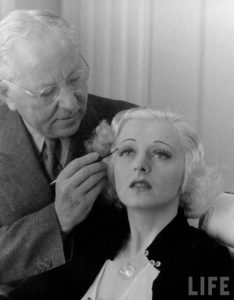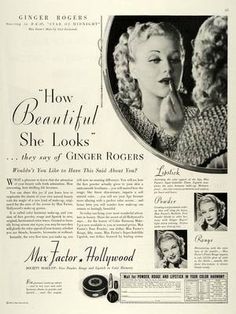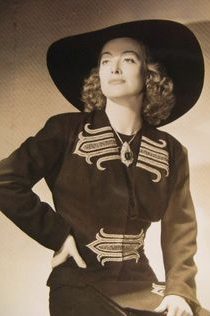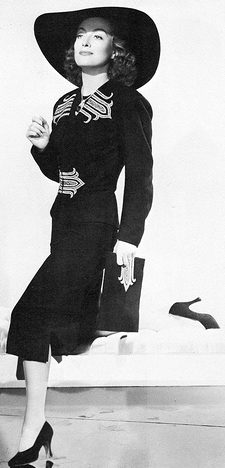 1935 Ad Max Factor Hollywood Makeup Ginger Rogers Star – ORIGINAL ADVERTISING.
Hollywood make-up artist Max Factor demonstrates the latest look in eyebrows, 1937.
Adrian, one of the best known Hollywood dress designers, created this sophisticated black wool suit for Joan Crawford for the film Mannequin, released in 1938.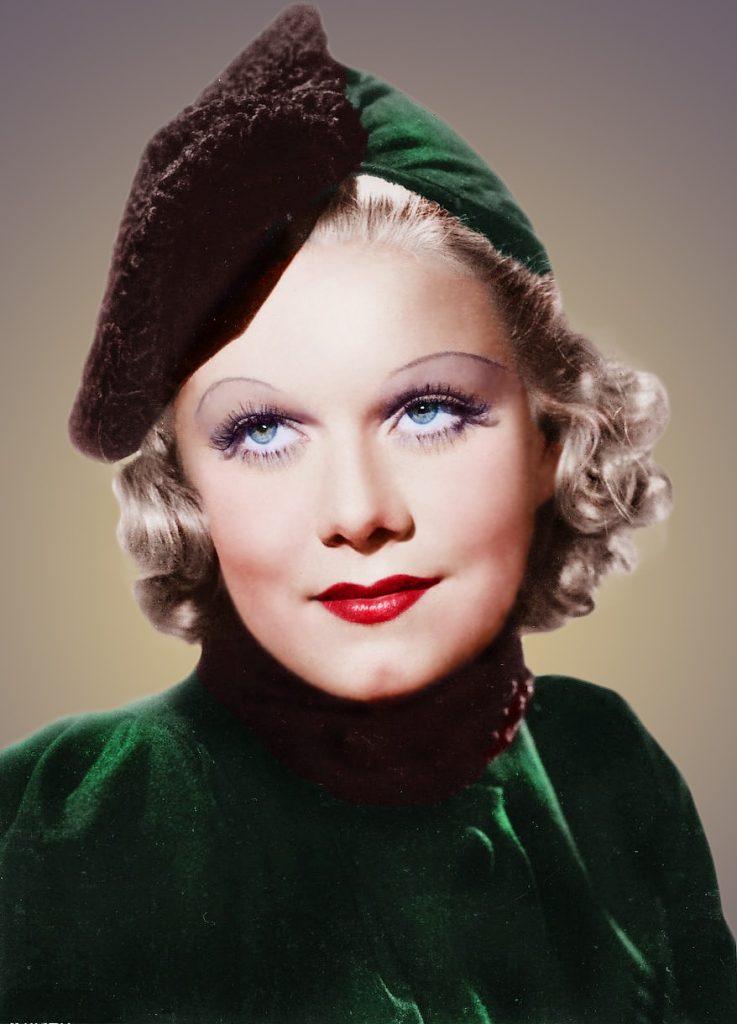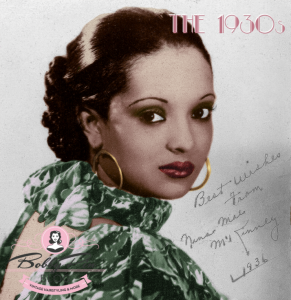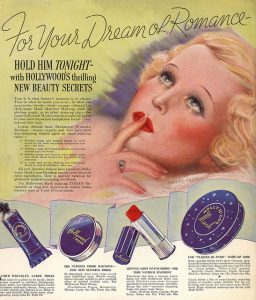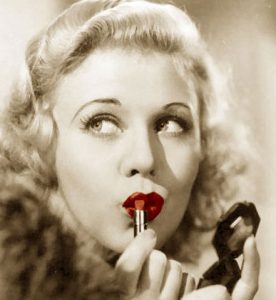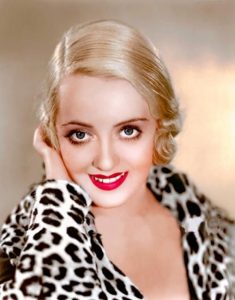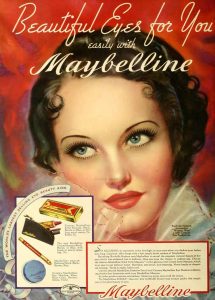 1930s make up style – Eyebrows drawn in, eyelids and lashes shaded and face dusted with powder, lips filled with a fashionable shade of red lipstick.