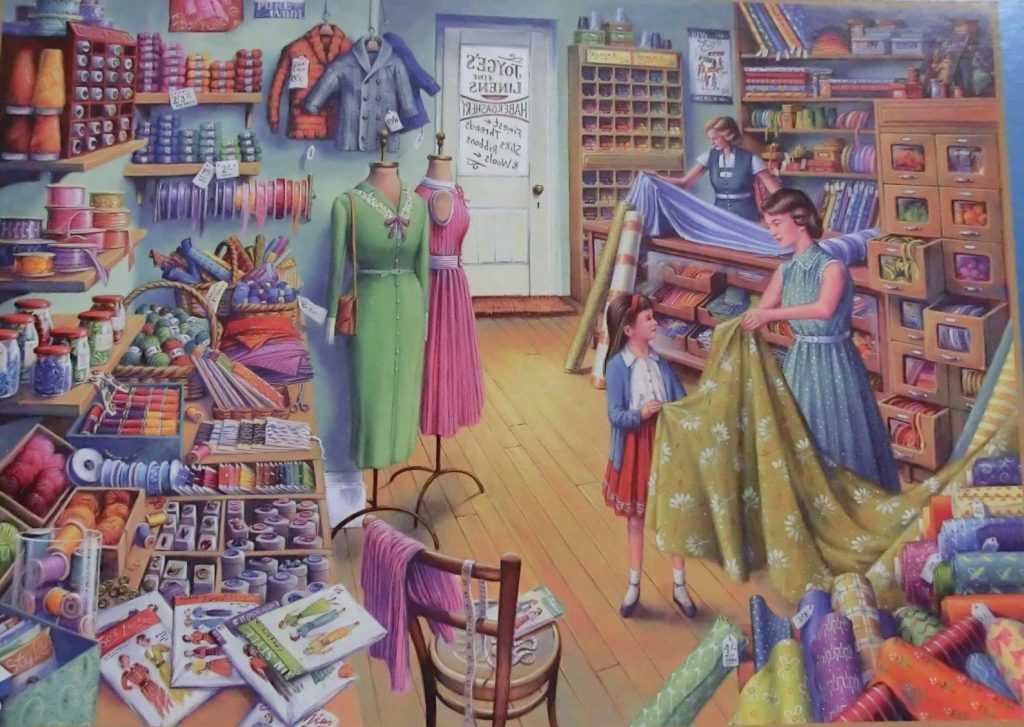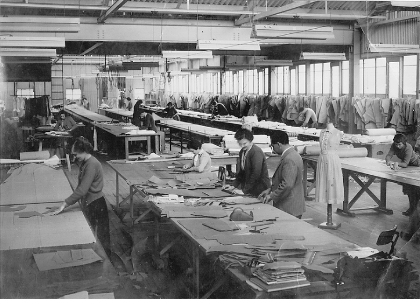 PART 1 PATTERN COMPANIES

Current and Former Pattern Companies
The four large pattern companies still manufacturing patterns for the worldwide consumers today, Butterick, McCall's, Simplicity and Vogue, have been around for all or most of the 20th century. Butterick and Vogue have both begun re-issuing vintage patterns, confirming the popularity of the vintage sewing trend. The list of pattern companies below is by no means complete, but is presented as a starting point for the beginner collector.
Advance
This company was quite successful from the 1940s through the 1960s. It appears to have gone out of business by the late 1960s. Advance was one of the pattern companies that Mattel authorized to make patterns for their Barbie fashion doll. They also did a limited line of designer patterns during the 1950s. Three of the designers for this line were Adrian, Edith Head and Anne Fogarty.
Ann Adams
An American mail-order pattern company. This company seems to have been one of the last to convert to a printed tissue pattern. Several early 1960s designs have been found with the cut-to-size tissues.
Burda
This German pattern company earned a "hard to sew" reputation among American seamstresses because their early patterns were multi-sized and came printed without seam allowances. Not known for fashion forward design, their patterns were first available in the US in the 1970s and often only in small sewing/fabric boutiques.
Butterick
This is possibly the oldest of the pattern companies still in business today. Many of the oldest patterns currently available to collectors are from Butterick. They did a line of patterns in the 1960s and 1970s called the "Young Designer" series. Mary Quant, Betsey Johnson, Jean Muir, Kenzo and John Kloss were featured designers. These patterns have become highly collectable as representative of these designers' early work.
Hawaiian Patterns
There were several companies that made patterns for Hawaiian fashions. The two that are most well known are Patterns Pacifica and Polynesian Patterns. Other companies include Pauloa Patterns and Kekabi Patterns. Most of these patterns are for typical 1960s and 1970s Hawaiian styles – mostly muumuus, and some shifts, play sets, and cover-ups.
Hollywood Patterns
Many of the patterns from this now defunct company, featuring stars and starlets on their envelopes, are highly collectable. Those featuring Lucille Ball are particularly desirable. This company did beautiful dresses and suits throughout the 1940s into the 1950s.
Kwik Sew
Founded in 1967 by Kerstin Martensson, who also produced many of the early designs and patterns, this company was an early leader in patterns perfected for use with knits. The patterns are always expertly graded, and are printed on glossy white paper. Many of the early designs are more wardrobe staples than fashion forward styles.
McCall's
This company had important designers contributing fashions as early as the 1920s. It is possible to find McCall patterns from the 1920s and 1930s with styles by Lanvin, Schiaparelli, Mainbocher, and Patou. In the 1950s McCall's patterns produced another designer line that included French couturier Hubert de Givenchy and Emilio of Capri (Pucci). In the 1960s a new line called the "New York Designers' Collection Plus" featured designs from some of the best American designers of the time including Claire McCardell, Pauline Trigere, and Geoffrey Beene.
Mme. Demorest
These patterns from the 19th Century are quite desirable, as Mme. Demorest is considered to be the inventor of the paper pattern. The company was established in 1860, but by 1887, the business was sold.
Modes Royale
Modes Royale patterns were sold in the most up-scale department stores in the 1950s and 1960s. They were known for their very stylish dresses and suits.
Prominent Designer Patterns; American Designer's Patterns
In the 1950s and 1960s these mail-order pattern companies featured fashions from designers such as Oleg Cassini, Ceil Chapman, Don Loper, Estevez, David Crystal, and Mr. Blackwell, (the originator of the 10 Best-and-Worst-Dressed list.) American Designer's Patterns were the forerunners of Spadea Patterns.
Simplicity
Simplicity patterns were known for their ease of sewing. These vintage patterns are glimpses into the clothes and home furnishings that decorated the lives of Middle America. They weren't designer fashions – they were clothes worn by everyday American women. As such, they are vital statements of vintage fashion as worn by most Americans.
Simplicity did release special patterns series. In the 1930s, they released a line of special patterns called Customode. In the late 1940s and early 1950s, they produced the Simplicity Designer line, with featured large envelopes and were of a high style than their regular lines.
Spadea
Spadea was another of the mail order companies. These patterns are among the most prized by collectors. Many of the important and popular designers of the 1950s and 1960s designed patterns for Spadea, including Ceil Chapman, Jo Copeland, Suzy Perette and Lachasse of London.
Vogue
Vogue Patterns began in 1905 as a mail-order feature in Vogue Magazine. The designs have always been fashion-forward and have featured fashion styling from many of the important designers of the 20th Century. Couturier patterns appeared as early as 1932, but at first they were not exact reproductions of the fashions shown on Paris runways. Beginning in 1949, Vogue Patterns began the "Paris Originals" featuring designs from the houses of Balmain, Schiaparelli, Lanvin, and Jacques Fath.
In the 1960s, as the torch was passed to a new generation of designers, Italian and French designers Yves Saint Laurent, Hubert de Givenchy, Emilio Pucci and others joined the ranks of contributing designers. In 1967, Vogue launched the Americana series, featuring original fashions styled by American designers. Some of the contributing designers were Oscar de la Renta, Teal Traina, Geoffrey Beene, and Bill Blass. In 1984, in response to the explosion of avant-garde designers around the world Vogue Patterns launched the "Individualist" line of designer patterns. While these patterns are less than 20 years old, their limited production runs have made them highly sought-after, especially designs by Issey Miyake and Claude Montana.