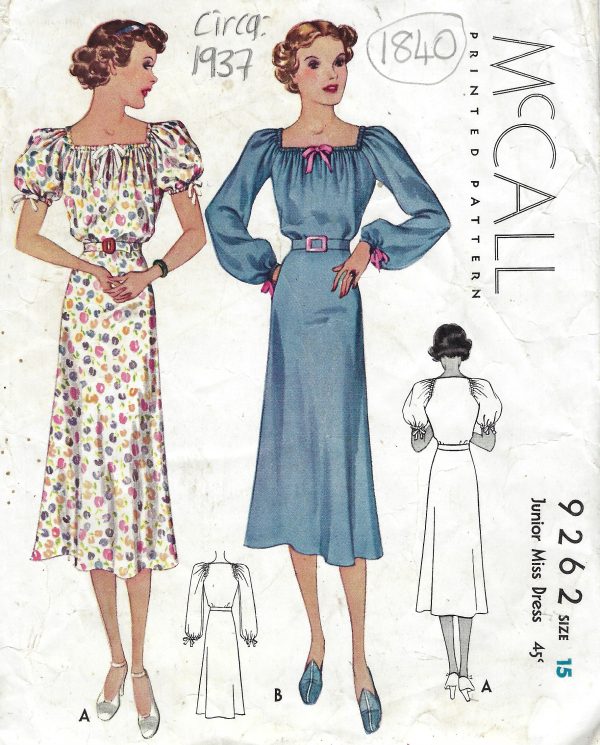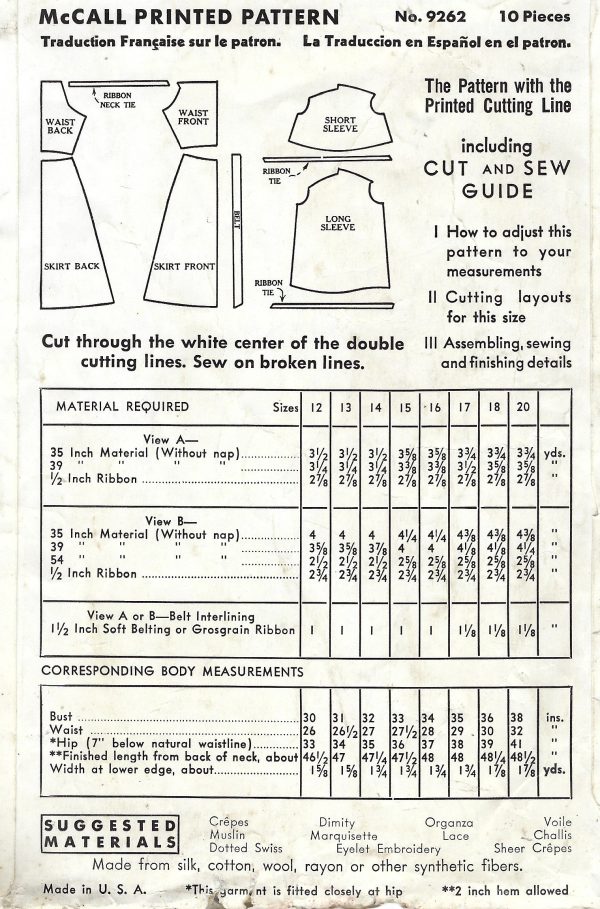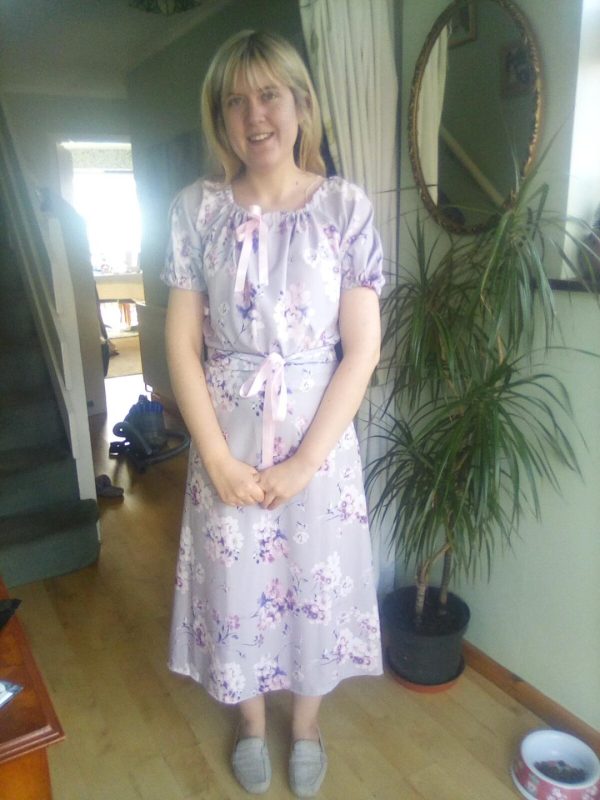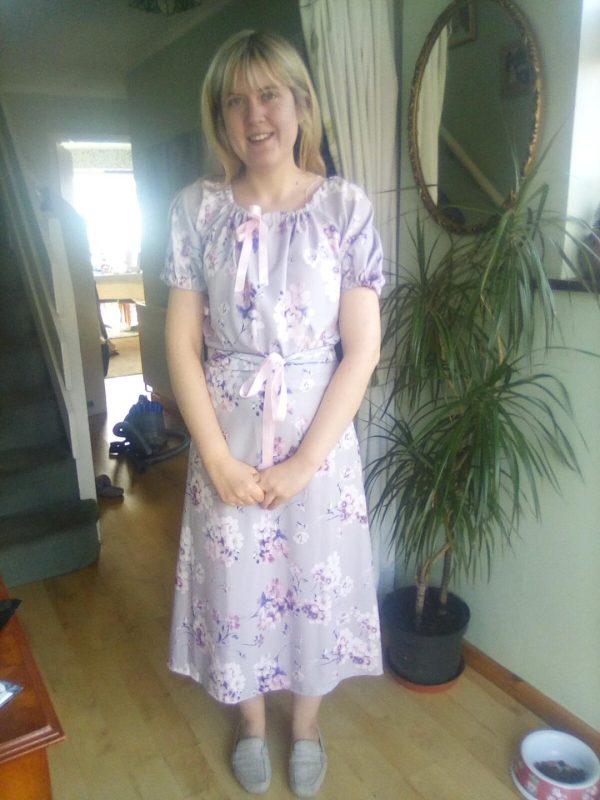 1937 Vintage Sewing Pattern B33″ DRESS (1840) McCall 9262
193 in stock
Description
~ Circa/Date: 1937
~ Details:     TWO STYLE VARIATION DRESS
~ Size/Measurements (Inches):   Size: 15       BUST: 33″         Waist: 27 1/2″         Hip: 36″
~ Condition: Brand New Reproduced Copy. All pieces present and correct, with full instructions.
(One of my lovely regular customers Josie kindly submitted these photographs of this garment made by her from this pattern. It took 6 hours to complete, silky viscose 3 meters fabric £23.85, 2 meters ribbon 80p, one spool of Gurtermann thread £1.99, Total £26.24)
~ You are buying a 'Professional Digitally Reproduced' copy of this sewing pattern. Copied from the original sewing pattern. Produced in Full Scale Pattern Pieces ready to cut with full instructions included. Reproduced on high quality 50 gms paper with black ink,  durable and easier for reuse.
Included in product is a Booklet' giving:
~ A 2 page Instructions and Illustrations on 'How to Adjust Your pattern to your Personal Measurement .
~ Personal Measurement Chart'
~ Body Form Illustrations
~ Fitting Checklist
~ Metric Equivalency Chart
~ Note Pages
~ Fabric Worksheet
~ Garment History Page
~ 'Grandma Told Me' – Historical facts related to that year or era
We have THREE PATTERN OFFERS:
1 – Select 6 patterns, only pay for 5 = 1 FREE
2 – Select 13 patterns, only pay for 10 = 3 FREE
3 – Select 27 patterns, only pay for 20 = 7 FREE
(FREE pattern/s are the lowest price of your selection). Please contact.