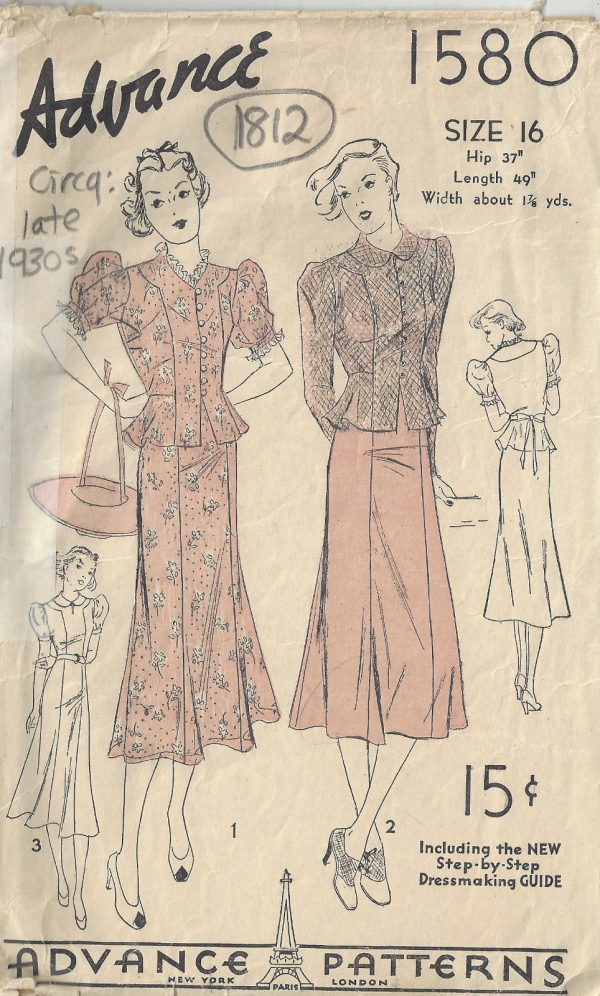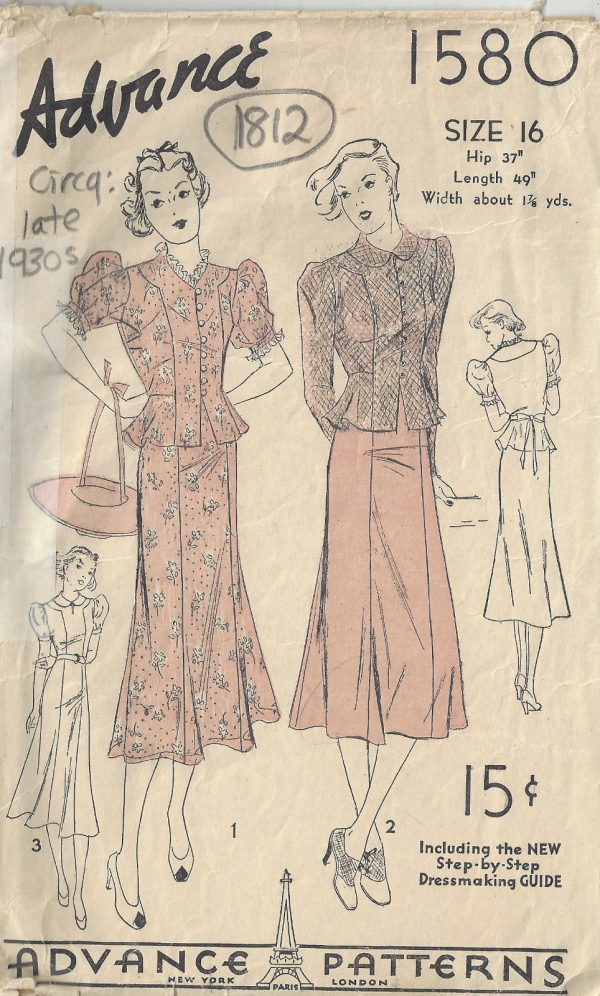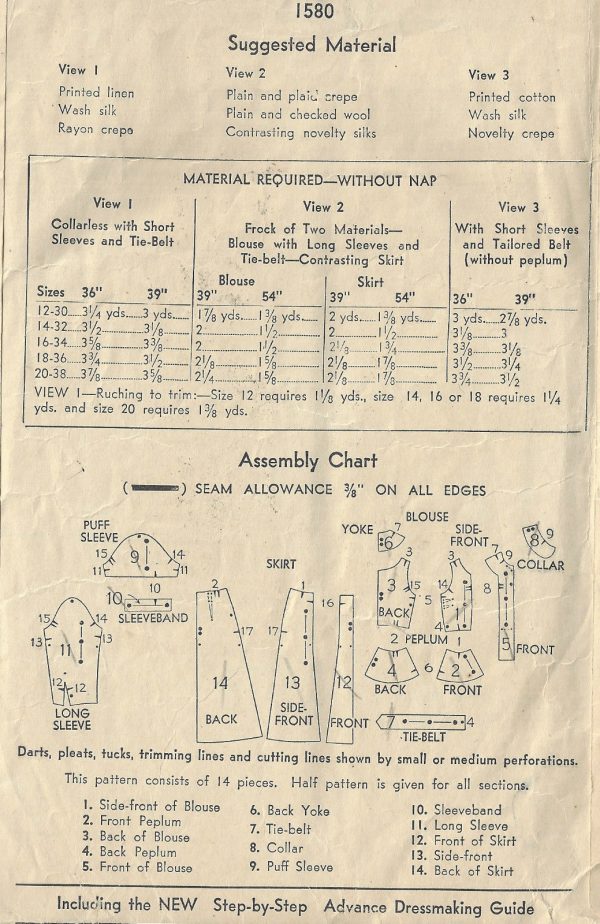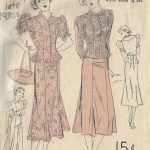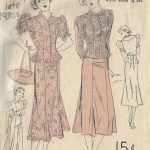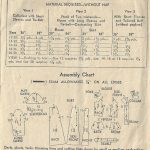 1930s Vintage Sewing Pattern B34" TWO-PIECE DRESS (1812)
£19.99
100 in stock
Description
Additional information
Description
ITEM DESCRIPTION:
~ Circa/Date:  LATE 1930s

~ Details:   THREE STYLE VARIATION TWO-PIECE DRESS
~ Size/Measurements (Inches):    Size: 16    BUST: 34″    Waist: 28″     Hip: 37″

~ Condition: Brand New Reproduced Copy. All pieces present and correct, with full instructions.

~ Please Note: You are buying a 'Professional Digitally Reproduced' copy of this sewing pattern (copied from the original sewing pattern), produced in 'Full Scale Pattern Pieces' ready to cut with full instructions included. Reproduced to this quality high standard, on 50 gram bond paper with black ink. This will ensure a much longer lasting effect and easier to be used again and again. Also included with this product is: a plastic bound 'Booklet' giving instructions, Illustrations and informative information ontoiles, pattern adjustments/alterations, body form, body chart, two note pages, fabric worksheet, garment history, designer biography if applicable, and lastly a page called "Grandma Told Me" which gives a snippet of history of that year associated to the pattern date or era. All contained in a re-seable see-through A4 plastic bag.
~ Any questions please do not hesitate but contact. Please see further information below.
~~~~~~~~~~~~~~~~~~~~~~~~~~~~~~~~~~~~~~~~~~~~~~~~~~~~~~~~~~~~~~~~~~~~~~~~~~~~~~~~~~~~~~~~~~~~~~~~~~~
We have the following THREE PATTERN OFFERS:
OFFER 1 – Select 6 patterns, only pay for 5 = 1 FREE
OFFER 2 – Select 13 patterns, only pay for 10 = 3 FREE
OFFER 3 – Select 27 patterns, only pay for 20 = 7 FREE
(FREE pattern/s are the lowest price of your selection).
You may find our 3 compiled Booklets helpful:
A Guide to ADJUSTING and ALTERING Vintage Sewing Patterns (£7.99)  – A scrapbook style collection, a comprehensive, informative booklet with full illustrations, which takes you toward perfecting your fitting skills, learn a logical step-by-step Adjusting & Altering methods.
A Guide to GRADING Resizing Vintage Sewing Patterns (£7.99)  – Learn a simple step-by-step cut-and-spread grading method, resizing a pattern to a range of sizes while maintaining shape, fit, balance, and scale of style details.
A Guide to FABRICS when using Vintage Sewing Patterns (£7.99)  – Learn to distinguish fabric by understanding the components that create it, and be one step closer to the custom fit of any vintage sewing patterns. Today's fabric choices can be bewildering and names often confusing. This is a handy reference to dressmaking fabrics with Vintage Sewing Patterns.
All available at the following link:
http://thevintagepatternshop.myfreestart.co.uk/product-category/booklets/

Buyer is responsible for remorse returns. Thank you.