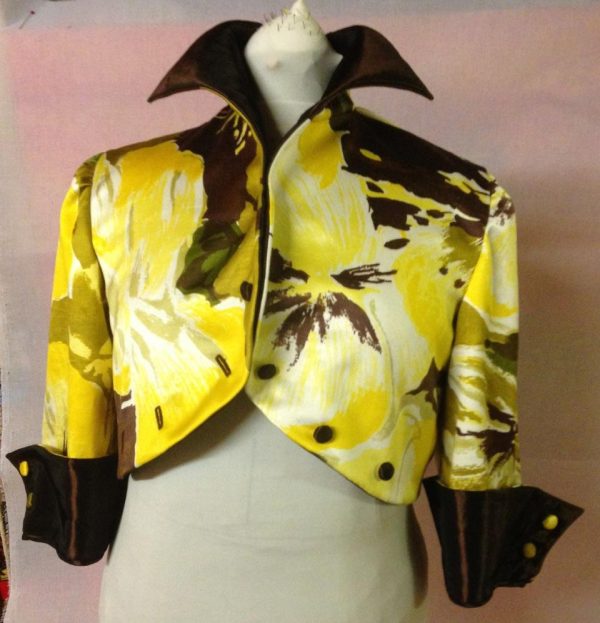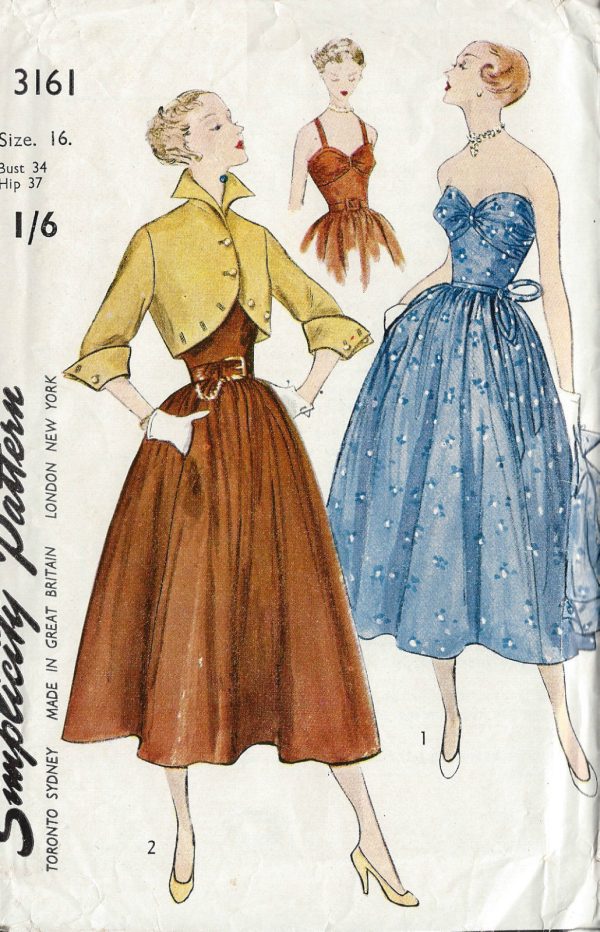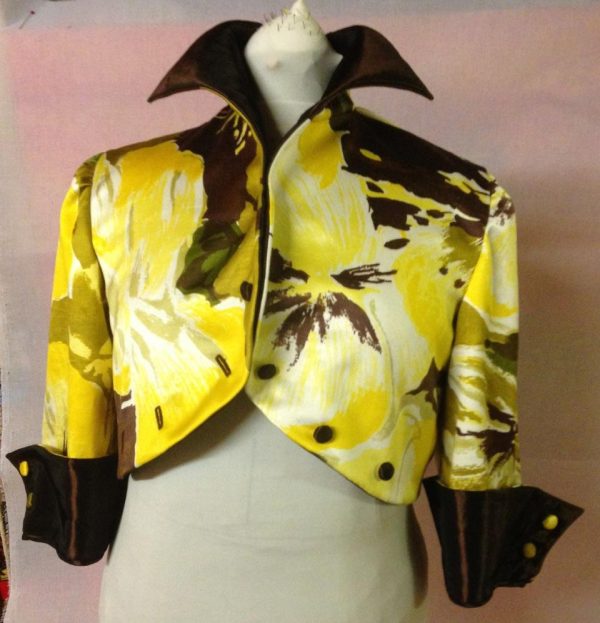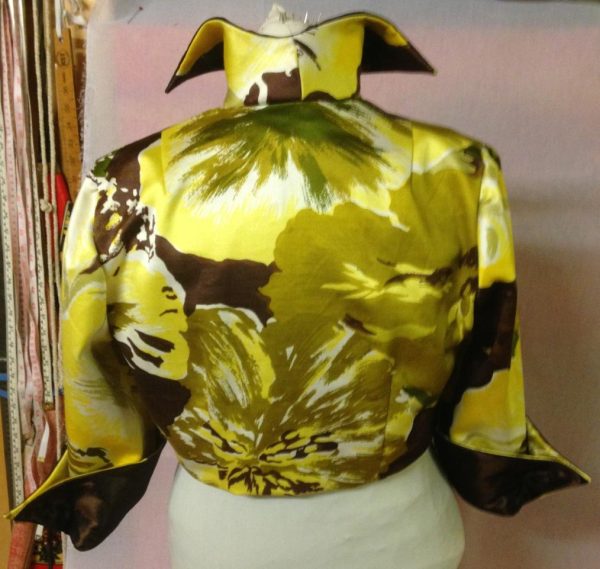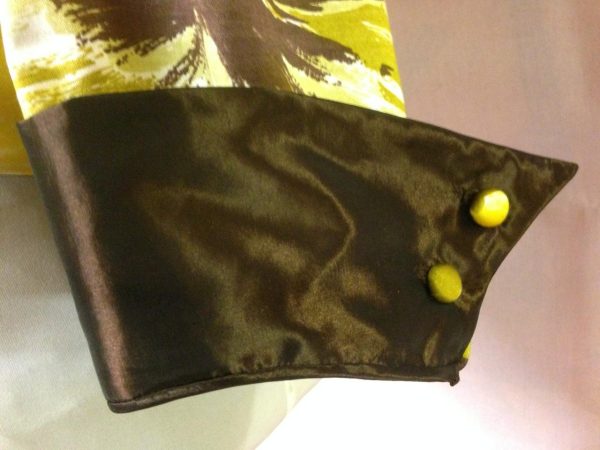 1950 Vintage Sewing Pattern B34″ DRESS & JACKET (R656) By Simplicity 3161
199 in stock
Description
~ Circa/Date:  1950
~ Details:      Two style variation ONE-PIECE DRESS & JACKET   
~ Size/Measurements (Inches):    Size: 16    BUST: 34″    Waist: 28″     Hip:  37″
~ Please Note: ~ You are buying a 'Professional Digitally Reproduced' copy of this sewing pattern. Copied from the original sewing pattern. Produced in Full Scale Pattern Pieces ready to cut with full instructions included. Reproduced on high quality 50 gm paper with black ink, durable and easier for reuse.
~ Any questions please do not hesitate but contact. Thank you for looking. Please see further information below.
~ With this product comes an accompanying 'Booklet' and inside the Booklet it includes:
~ A 2 page Instructions and Illustrations on 'How to Adjust Your pattern to your Personal Measurement .
~ Personal Measurement Chart'
~ Body Form Illustrations
~ Fitting Checklist
~ Metric Equivalency Chart
~ Note Pages
~ Fabric Worksheet
~ Garment History Page
~ 'Grandma Told Me' – Historical facts related to that year or era
~ We have THREE PATTERN OFFERS:
1 – Select 6 patterns, only pay for 5 = 1 FREE
2 – Select 13 patterns, only pay for 10 = 3 FREE
3 – Select 27 patterns, only pay for 20 = 7 FREE
(FREE pattern/s are the lowest price of your selection). Please contact.
Information on attached pictures
One of my lovely customers named May kindly submitted the pictures of the jacket she made from this vintage pattern. It took her only 3 days to complete, with no alterations required. She made a toile first to be safe.
She stated, "I added interfacing to pieces, (cheated and used fusible interfacing). The sleeves have 2 darts each really adding shape. Covered buttons to co-ordinate with the fabrics brown on pattern and vice versa. Completed the garment. I am going to buy and add small shoulder pads, which the pattern calls for."
Fabrics – Patterned is a large pansy in yellow, white and brown. Vintage sateen Sanderson curtain fabric.  2 meters
Contrast: Chocolate brown taffeta left over from a dress 1/2 meter. Both of these were left over from a dress I made last year (2017).