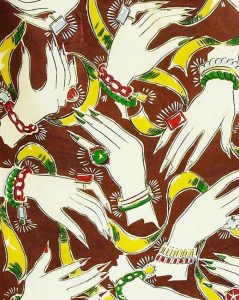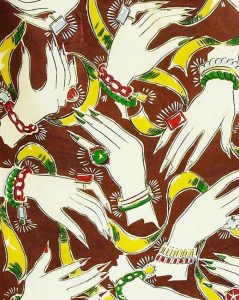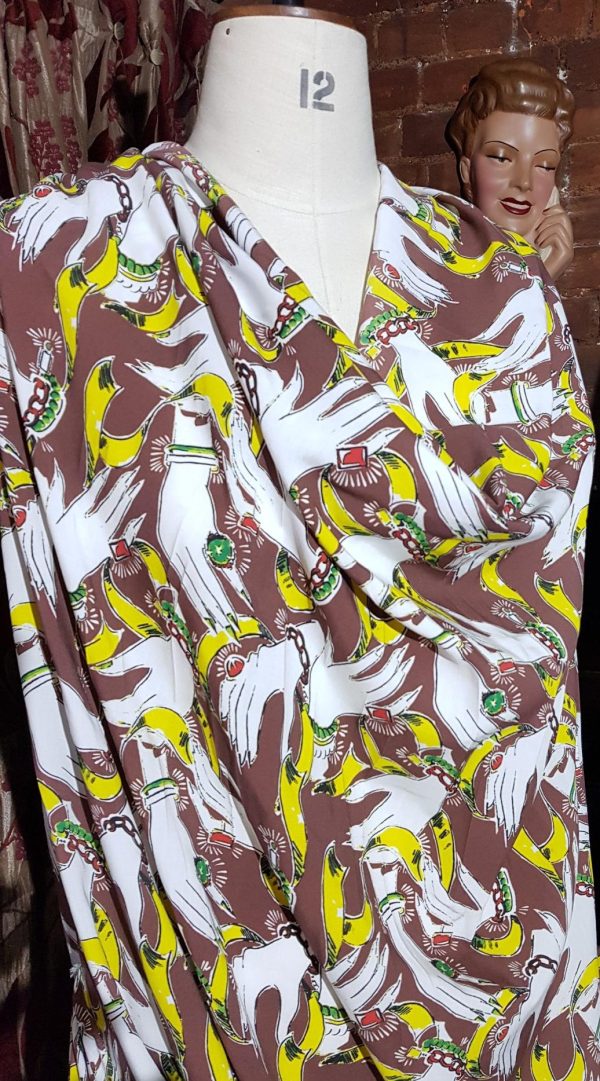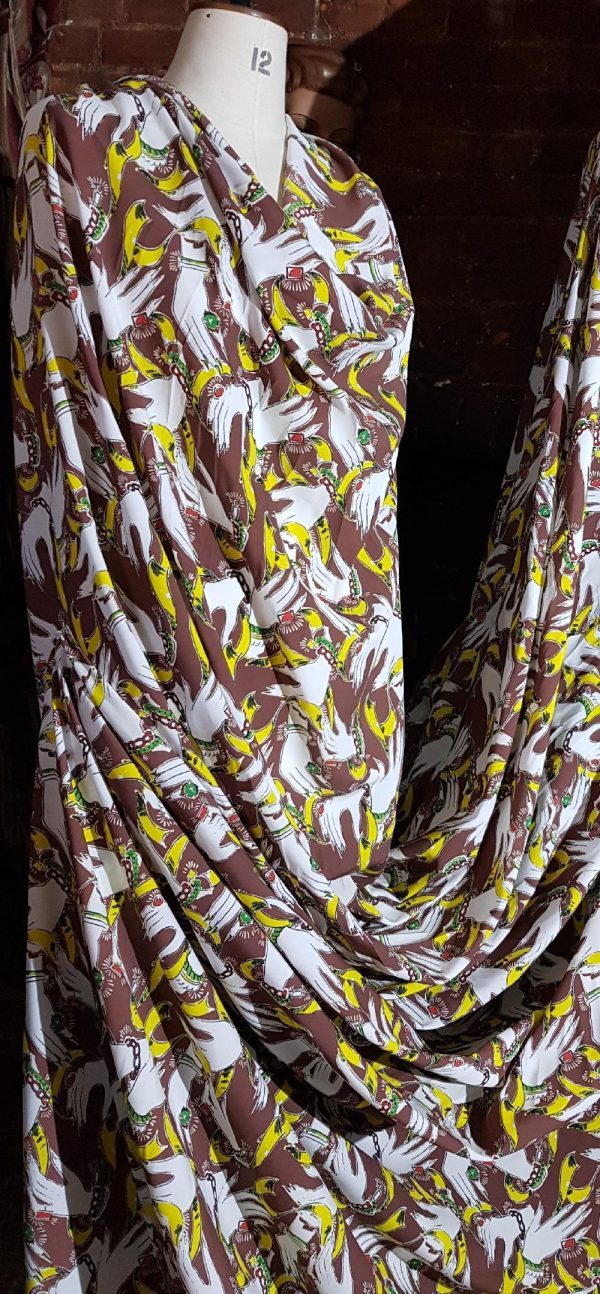 Blitz Party (F9-40s) £16.45 per mtr
£0.00
Out of stock
Description
Additional information
Description
This is one of our Reproduced Fabrics of Original Vintage Prints By The Vintage pattern Shop. We aim for our reproduced vintage fabric collection to enhance and compliment any vintage sewing project.

Fabric prints and designs are often typical of an era, and we will produce and supply an array of typically iconic vintage fabric prints to cover the period from the 1930s-to-the-1980s.
Fabric Print Name: (F9-40s) Blitz Party

Circa: 1940s WW2

Fabric type & composition: 100% Cotton – medium weight
Fabric Width: 140cm
Description:
This 100% cotton is soft, natural, breathable and comfortable. It is hypoallergenic and won't irritate sensitive skin or cause allergies. … Natural fabrics like cotton fabric are highly breathable and allow air circulation. Cotton is strong, tough and not afraid to get its fibers dirty. You can rely on it to last a long time and not fall apart on the first wear.
It is a medium weight fabric, which combines the soft and moisture absorbing properties of cotton making it a durable and comfortable fabric choice for a variety of clothes.
PLEASE NOTE:
We will be introducing more prints of fabrics in 100% cotton on the next collection.
Washing Instructions:
Caring for 100% cotton clothes is easier than what most people think of. When hand washing is not an option, the delicate cycle on your machine is preferred. The use of cold water is recommended. If you feel you must, then warm water but never hot water unless you intend to have the cotton item to shrink.
Tumble Dry cool
Pricing and cut of fabric:
All fabrics are priced per meter length and there is a choice on the drop down menu to include 0.5 meters within your order.
The fabric is cut directly from the bolt roll, therefore you will receive a whole continuous piece. All fabrics will be supplied in continuous lengths for each printed design.
Website Images:
We have taken images which represent the colour as closely as possible, however the appearance of colours will always vary slightly from one computer screen to another and to the actual fabric. Please note that we have tried to make these images as close as possible to the actual fabrics, however there will be a slight variation from the picture to the actual fabric. We recommend the ordering of swatches prior to placing your order.
Please Note: We DO NOT accept returns or cancellations on FABRICS.
Additional information
| | |
| --- | --- |
| Metre(s): | 1.0m, 1.5m, 2.0m, 2.5m, 3.0m, 3.5m, 4.0m, 4.5m, 5.0m, 5.5m, 6.0m, 6.5m, 7.0m, 7.5m, 8.0m, 8.5m, 9.0m, 9.5m, 10.0m, 10.5m, 11.0m, 11.5m, 12.0m, Sample |